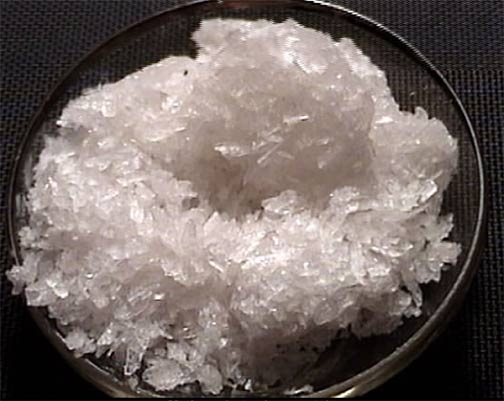 This past weekend police in Framingham, Massachusetts raided the home of Douglas Lester (a pseudonym), a twenty one year old man living on Day Hill Road. The Metrowest Daily News reports that early Sunday night Lester was seen selling marijuana to a female not far from his home. Police stopped the woman. She surrendered the drugs and the police applied for and obtained a Search Warrant for Lester's home. Inside they found over fourteen grams of Meth (Crystal Methamphetamine) in various locations in the home. They also found several bags of marijuana. In excess of thirteen thousand dollars cash was taken during the raid. Scales, packaging materials and assorted Drug Paraphernalia were seen in the premises during the search process. Lester has been charged with Possession With the Intent to Distribute Marijuana and Trafficking Methamphetamine. Bail was set in the amount of twenty five thousand dollars. Lester is facing a Probation Violation as well. The case in currently in the Framingham District Court. The district attorney will likely indict this case and prosecute Lester in the Middlesex County Superior Court in Woburn.
Read Article:
Framingham Drug Trafficking Defense Lawyer
Any Massachusetts Criminal Lawyer will tell you that based on the information in this article Lester's chances of success hinge on the constitutionality of the Search Warrant. The first thing to analyze is the credibility of the police officer's observations relative to the sale between Lester and the unidentified woman. What did they see? From what vantage point or location did they see the purported transaction? Was their view clear? How did they in fact determine that this was a drug deal? The next thing to look at is the credibility of the woman they stopped. What was in her possession? If there were drugs, what type? Marijuana? Crystal Meth? How much drugs was she possessing? What information did she give the police? What was her motive in providing this information? Does she have a criminal record? Was she using drugs at that time? Was she arrested and if so, with what was she charged? The next part of the analysis contemplates whether the information this woman provided coupled with the police observations gives rise to the issuance of the Massachusetts Search Warrant. This woman's veracity and her basis of knowledge must be properly assessed if the information she provided is considered in the Search Warrant Application process.
Trying to Suppress Searches in Massachusetts is something our office attempts regularly for Massachusetts Drug Cases. Suppression often results in the dismissal of a criminal case. Without the drugs the district attorney is usually unable to proceed with its criminal charges. Hiring a Massachusetts Drug Crimes Lawyer who knows the law and is able to convince judges that a Search and Seizure was unlawful is critical to anyone charged with a Drug Crime in Massachusetts. Our offices have won countless drugs cases this way in counties throughout the state.