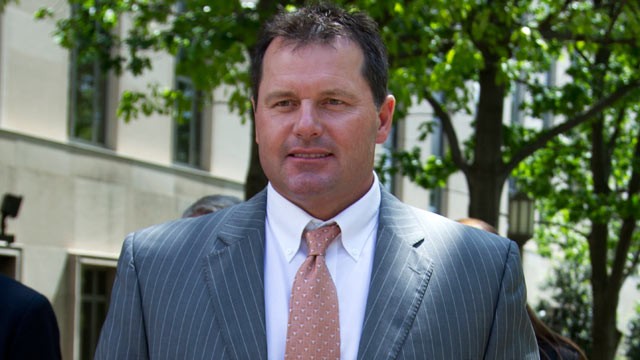 During the jury selection process a prospective juror told the prosecution, judge and defense that he would rather stay home in bed than be a juror on the Roger Clemens Perjury trial case. The twenty seven year old unemployed juror will now get his wish. After repeatedly sleeping during the trial testimony and showing up late, the judge dismissed the juror. This comes on the heels of the judge warning the parties that the jurors appeared bored and imploring the lawyers to speed things up.
Read Article:
Massachusetts Criminal Defense Lawyer
So what does a Massachusetts Criminal Lawyer do with the problem of sleeping jurors? Well the first thing to do is to bring the matter to the attention of the judge. Massachusetts law makes clear that a defendant's fundamental right to a fair trial may be put in jeopardy if a juror sleeps through testimony. A judge is obligated to make sure that all jurors hear all of the evidence. Pursuant to Massachusetts General Laws Chapter 234A Section 29 a judge has the discretion to dismiss a juror at any time if he or she determines it is in the best interests of justice. The judge may order a hearing to establish a record pertaining to the issue of a sleeping juror. The defense lawyer should attempt to have the judge conduct a hearing on the matter to preserve the observations of others, particularly in the event that the judge refuses to act in accordance with the defendant's requests on that issue. Massachusetts judges have dismissed jurors who were acquainted with the lawyers or witnesses. One Massachusetts judge dismissed a juror who smoked marijuana to remain awake during a trial. A sitting juror was dismissed where his son was arrested and placed in the same jail as the defendant during the pendency of the trial. Sitting jurors who had travel plans were excused once it was determined that they could only deliberate in a limited time frame. Illness can serve as a reasonable basis for dismissing a juror. Dismissing a deliberating juror due to child care problems was found necessary and appropriate. A juror's failure to reveal his criminal history warrants his removal.
Massachusetts case law states that a judge's decision to remove a sitting juror will not be found violative of the defendant's rights unless doing so constituted an abuse of discretion. This suggests that it is critical for the defense to try to get the judge to have a hearing on any challenge to a sitting jurors' competence to remain. Even if the judge refuses to conduct a hearing making a record with affidavits supporting the defendant's position on removal will be critical to the appeal.