After four days of deliberations a Northern California jury rendered its verdict in the Barry Bonds perjury/obstruction of justice case. The three perjury charges stemmed from allegations that Bonds made false statements while under oath before a federal grand jury in 2003. The jury was unable to return verdicts on those counts and a mistrial was declared. On two of these three counts the jury was leaning heavily towards acquittal. However the jury did convict Bonds of obstruction of justice, a crime permitting incarceration for up to ten years. The factual basis for this conviction originated from Bonds' response to the question : "Did Greg [Anderson, Bonds personal trainer] ever give you anything that required a syringe to inject yourself with?" Bonds' response centered on his friendship with Anderson and his celebrity status. Prosecutors claim that he never answered the question. Understandably, defense attorneys are seeking to have the judge vacate this conviction.
Read Article:
http://www.enterprisenews.com/news/cops_and_courts/x1890540711/Bonds-guilty-of-obstruction-of-justice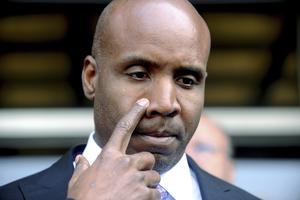 Massachusetts Federal Criminal Defense Attorney
18 U.S.C. §1503 lays out the law for a Federal Obstruction of Justice Charge. In essence, anyone who "endeavors to influence, obstruct, or impede, the due administration of justice, shall be punished". This statute was designed to target any corrupt conduct endeavoring to obstruct or interfere with the administration of justice. The Barry Bonds jury was asked to determine if his evasive answer to one question satisfies the elements of the statute beyond a reasonable doubt. Legally the word "corrupt" implies an evil or wicked purpose. The prosecution must also prove a beyond a reasonable doubt the defendant's specific intent to impede the administration of justice. I can fully appreciate Bonds' lawyers' efforts to have this conviction vacated. While his arguably rambling response to the question before the grand jury was non-responsive an intent to impede the administration of justice seems to be a reach, notwithstanding the jury's verdict. This issue will be argued again on May 20th, this time to the trial judge alone. Perhaps the conviction will be vacated.

Aggressive representation is the cornerstone of our firm's reputation. We fight for every client to make sure that the right result is achieved. Call us at 617-263-6800 or contact us online to discuss your criminal case. Start your defense now.