This past Friday evening Salem, Massachusetts police officers saw what looked to them like a drug transaction. The suspect, Aquiles Sanchez took off in his car leading officers on a chase. He then fled on foot. However, sixty two year old John Carr saw the cruiser lights and knew something was wrong. He saw Sanchez walking through a neighbors' yard. Carr told him to stop. He did not. Instead he took off running. Carr chased Sanchez and tackled him. Carr's son and other neighbors helped out. Eventually the police arrived and made an arrest. Sanchez is being charged with Trafficking Oxycodone, Operating to Endanger and Resisting Arrest. The case will be prosecuted in the Essex County Superior Court.
Read Article:
http://www.salemnews.com/local/x7462022/Salem-man-helps-police-by-tackling-drug-suspect
Essex County Drug Trafficking Defense Lawyer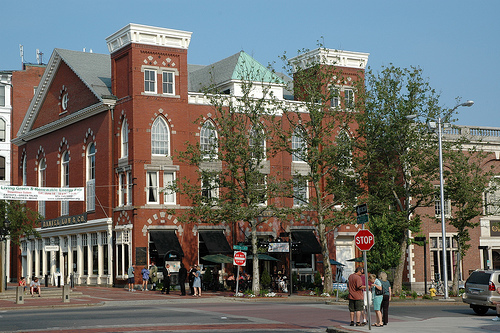 As a Massachusetts Drug Crimes Defense Lawyer I am interested in knowing exactly what observations the police made that led them to charge Sanchez with Trafficking Oxycodone. Usually, officers see only "what they believe to be a drug transaction". Their reports talk about the suspect's "furtive movements" or an "exchange" they believe constituted drug distribution. Rarely are binoculars or cameras used to capture the exchange. Also, the suspected "purchaser" is needed to help prove the crime. This person usually engages a lawyer and cooperation for the purchaser is rarely used since he or she is likely to be charged with possession of the controlled substance only. Large scale drug dealers rarely conduct their business in public so the fact that Sanchez was found in possession of ten thousand dollars is not in this case likely to be supportive of this allegation. I am interested in knowing how much of the drugs were found on the purchaser and if this quantity had a value near the amount of money Sanchez was carrying. If these factors do not add up then the trafficking case might be defensible.

We defend people accused of committing Drug Offenses, Motor Vehicle Crimes and Crimes of Violence. No case is indefensible. If you have been charged with a crime call the Law Offices of Stephen Neyman at 617-263-6800. You can also contact us online.