Massachusetts police arrested Cynthia Lorenz of Minnesota Sunday and charged her with Carrying a Firearm, Improper Storage of a Firearm and Possession With the Intent to Distribute Marijuana. According to the Salem News, Lorenz was at the Extended Stay America Hotel in Danvers, Massachusetts. On Sunday morning her fourteen year old son called 911, complaining about his mother's behavior and indicating that she had a gun. Responding officers apprehended Lorenz and searched her hotel room. They found a loaded .25 caliber handgun and two ounces of marijuana and a significant amount of cash, over five thousand dollars. The police then obtained a search warrant. During the execution of the search warrant officers located about thirty two thousand dollars of gold coins. Bail was set in the amount of two hundred thousand dollars. The case is pending in the Salem, Massachusetts District Court. It is likely that the case will remain in that court.
Read Article:
http://www.salemnews.com/local/x1703942868/Police-find-drugs-guns-and-gold-in-moms-motel-room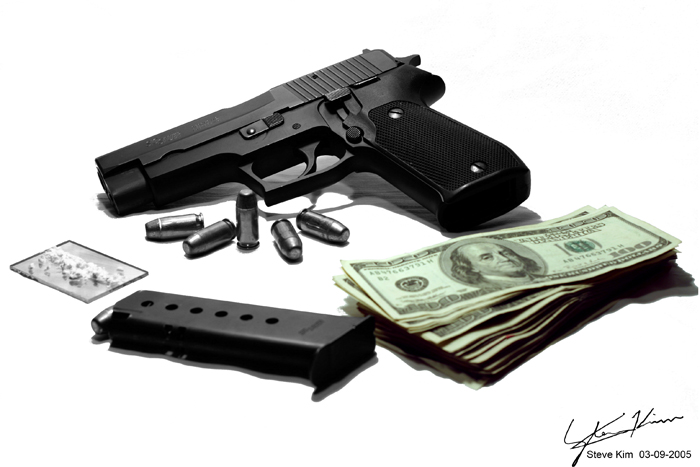 Salem, Massachusetts Firearms Violations Defense Lawyer
Often times people from other states carry or possess firearms in Massachusetts believing in good faith that they are not breaking the law. This most often occurs when the person has the legal right to own, possess or carry a firearm in his or her state and they are traveling to or through Massachusetts. The problem with this is that the Massachusetts gun laws apply to anyone Carrying a Firearm in Massachusetts. If not properly represented the defendant faces a mandatory minimum eighteen months in jail. In cases like this our office typically takes a couple of approaches to defending the accused. One is to fight the case. By this I mean file Motions to Suppress, Motions to Dismiss or even try the case to a judge or a jury. Another way is to try to get the prosecution to appreciate that the accused had no intention to violate the Massachusetts Gun Laws but rather was acting in accordance with what he or she believed was lawful conduct. Many times the district attorney will recognize the mistake and afford the defendant the opportunity to resolve the case in a way that will not require jail time or not even leave him or her with a criminal record.

The Law Offices of Stephen Neyman has been defending these cases for over twenty years. Our results are excellent. If you have been Charged With a Crime in Massachusetts call us at 617-263-6800 or contact us online. Do not wait. Your liberty and rights could be compromised by any delays.