The Suffolk County District Attorney's Office has charged seven in connection with Cocaine Trafficking activities alleged to have occurred in Chelsea, Revere and Boston. According to reports, Ferney Pereanez was making about one hundred thousand dollars per week in cocaine sales. This account coincides with the district attorney's press release claiming that the organization was responsible for moving a kilo of cocaine each week. The investigation into these actions spanned two years. Law enforcement used wiretaps wherein they seized hundreds of cell phone calls. Surveillance cameras were also used in this case. Also arrested in connection with this case were Luis Pereanez, Martha Garcia, Julio Burgado, Maritza Franco, Wilmar Andres Medina and Biviana Lotero Montoya, 36. Bails in this case were set in amounts ranging from twenty five thousand dollars to five million dollars. The quantity of cocaine exceeded two hundred grams. The cases are being prosecuted in the Suffolk County Superior Court in Boston.
Read Article:
http://news.bostonherald.com/news/regional/view.bg?articleid=1240279&format=&page=2&listingType=Loc#articleFull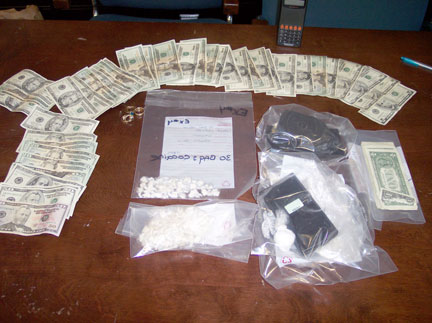 Boston, Massachusetts Cocaine Trafficking Defense Attorney
I would not expect each defendant to pursue the same strategy in this case. Everyone's role in this operation was probably unique. There was likely an organizer, runners, purchasers, street level dealers and more. Some of the defendants were charged with Conspiracy, others with Distribution of Cocaine, and a few with Trafficking in Cocaine. The penalties for each differs as does the level of responsibility. The magistrate presiding over the arraignment of the defendants obviously recognized that, thus disparity of bails set. It would not surprise me at all to see sentences in this case range from probation to lengthy state prison sentences. Hiring a Top Massachusetts Defense Lawyer is the first step in helping the cause.

Our office represents Accused Drug Dealers throughout the country. We have enjoyed great success defending Drug Trafficking Defendants in Massachusetts and elsewhere. Call us now at 617-263-6800 or contact us online. We will immediately fight for your freedom.