Joshua Berry and Anthony Stiefel, both from Salem, Massachusetts have been charged with crimes after having been arrested for throwing snowballs at a couple of women and a car. According to the Salem News, police arrived at the scene after hearing yelling near New Derby Street and Front Street. They learned from two women that the defendants had thrown snowballs at them. One was hit in the face. The other woman's car was hit and scratched. Berry was charged with Malicious Destruction to Property Over Two Hundred Fifty Dollars and Disturbing the Peace. Stiefel was charged with Assault and Battery by Means of a Dangerous Weapon, a snowball.
Read Article:
http://www.salemnews.com/local/x530791138/Two-men-arrested-in-snowball-attack#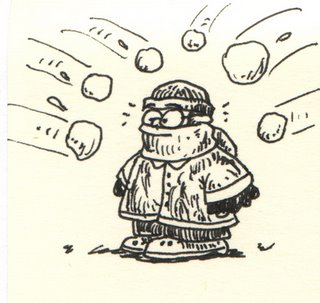 Here is what I find troubling about these charges. Both of these men have been charged with felonies. It seems unlikely that either of them intended any harm to either the victims or the car. If the article is correct, they were drunk and acted inappropriately but unlikely had the criminal intent typically with felony charges in Massachusetts. However, they nevertheless have to defend against these charges. Usually, cases like this are resolved by continuing the case without a finding with restitution to the victims. This is conditioned on the accused not having a criminal record. With the assistance of an Experienced Massachusetts Criminal Lawyer, and provided that neither of the defendants has a criminal history the consequences should not be severe.

Our office can be reached at all times. Call us at 617-263-6800 or contact us online. We will start working on your case immediately.