The Brockton, Massachusetts Police gang unit made a stop on Belmont Street Monday night after seeing what the newspaper refers to as "suspicious behavior". The driver, identified as Paul St. Andre was searched. During the course of the search a large quantity of heroin was located on St. Andre. His two passengers, Kareena Miller of Plymouth and Ashleigh Simpson of Halifax were also searched and found in possession of heroin. All three have been charged with Drug Crimes. St. Andre is facing Heroin Trafficking Charges and a School Zone Violation. Simpson and Miller are being charged with Possession of Heroin, a Class A substance. The cases are currently pending in the Brockton District Court however it is probable that St. Andre will be prosecuted in the Superior Court.
Read Article:
http://www.enterprisenews.com/news/cops_and_courts/x512664850/Three-arrested-in-Brockton-on-heroin-charges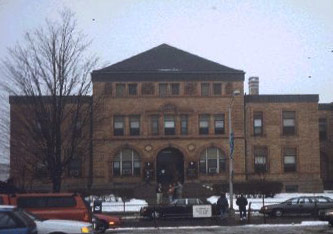 "Suspicious activity" is not adequate grounds to justify a stop of a motor vehicle and subsequent search of its driver and passengers. There must be more. This article suggests that the police officers were acting on a hunch. Massachusetts courts have held that in order to justify a stop in Massachusetts police must have reasonable suspicion grounded in specific, articulable facts, not a mere hunch. I would be interested in seeing the police report in this case to see if the police had more than is suggested by the article, a mere hunch. It appears that a Motion to Suppress will be one weapon St. Andre and the women will use towards defeating these allegations.

The Law Offices of Stephen Neyman has defended people accused of committing Drug Crimes in Massachusetts and throughout the country for over twenty years. If you need a lawyer call us. We can be reached at 617-263-6800 or you can contact us online. Initial telephone consultations are free.