Just recently police in Framingham, Massachusetts were involved in an investigation involving Rafael Lopez and a Connecticut man. They had information that Lopez was selling cocaine. Lopez had an apartment in Framingham from which police observed people enter and quickly leave. This they believed to be consistent with drug related activities. Police also engaged in controlled purchases of cocaine. This past Sunday the police executed a Search Warrant to Lopez's home. They found Rafael Lopez and Julio Lopez inside the apartment with some cocaine cutting agents and cocaine. Also located during the search was the money used during the controlled buy. Both men have been charged with a School Zone Violation, Trafficking Cocaine in Excess of 28 Grams, Conspiracy and Possession With Intent to Distribute Marijuana. The case is currently in the Framingham District Court but will ultimately be prosecuted in the Middlesex County Superior Court in Woburn.
Read Article:
http://www.metrowestdailynews.com/news/police_and_fire/x104356070/Framingham-men-charged-with-cocaine-trafficking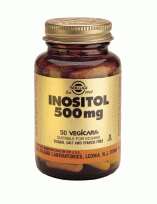 Massachusetts Drug Trafficking Defense Attorney
Many cases are successfully won by Massachusetts Drug Trafficking Lawyers by filing Motions to Suppress and challenging the legality of a search. Police need probable cause to get a search warrant. The threshold for obtaining a warrant is high. The fact that a warrant was issued by a magistrate does not ensure that the search was lawful. Usually, when lawyers win motions to suppress the drugs that were seized by the police officers are excluded from evidence at trial. For all practical purposes this ends the prosecutions' case.

Our office defends these charges and other criminal charges in Massachusetts and other parts of the country. If you have been charged with a crime you need a lawyer. Contact our office online or by telephone at 617-263-6800. We can be reached 24/7. The best time to start your defense is now.