Detectives from Ipswich, Massachusetts and Beverly, Massachusetts observed a car being driven by Brian Sotiropoulos. The police had prior dealings with Sotiropoulos and his girlfriend, Cassandar Thomas, both from Georgetown, Massachusetts. It has been reported that the two were arrested in Ipswich on another occasion for Possession With the Intent to Distribute Marijuana and Conspiracy. The officers followed Sotiropoulos to a location where they saw him engage in what appeared to be a drug transaction. Sotiropoulos was pulled over. A subsequent search of his car revealed Percocet pills and OxyContin pills. Authorities allege that Peter Dolan of Ipswich was the buyer of illicit substances during the purported transaction. He was found in possession of four Percocet pills. Also located in Sotiropoulos' vehicle was marijuana and Xanax. Both Sotiropoulos and Thomas are charged with Drug Trafficking, Conspiracy and Possession With Intent to Distribute Drugs. Dolan has been charged with Possession of Drugs. The cases are pending in the Newburyport District Court. The district attorney's office will most likely indict the trafficking cases and the prosecution will take place in the Essex County Superior Court in Salem.
Read Article:
http://www.salemnews.com/local/x1772339275/Trio-arrested-on-variety-of-narcotics-charges
Massachusetts Drug Trafficking Defense Lawyer, Newburyport, Essex County, OxyContin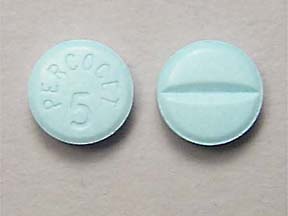 The easiest case to focus on given the limited information in this article is Thomas' exposure. By all accounts she was no more than a passenger in Sotiropoulos' car. She had no role in the alleged transaction. There is no evidence that she possessed or aided or abetted in any drug distribution efforts. Being present during the commission of a crime without more does not give rise to guilt. There must be more. There must be some type of active involvement and an intent to engage in criminal activity. Thomas might prevail on a motion to dismiss. Sotiropoulos will have to take a different approach to defending his case. One thing is certain. He will be moving to suppress the stop, search and seizure of his vehicle and its contents.

If you have been charged with a Drug Offense in Essex County or anywhere else in Massachusetts Call the Law Offices of Stephen Neyman. Our number is 617-263-6800. You can also contact us online. We have been defending the accused for over twenty years. We get results.