Cesar Maldonado was at the 8th Street Tavern in Haverhill, Massachsuetts having some drinks. The bartender decided to stop serving him. She then went outside the bar for a break. Maldonado followed her. He entered his van, withdrew a .45, returned and pointed it at her. She ducked. Maldonado left in his vehicle. Someone got a plate number. Later that evening Maldonado was apprehended nearby. Police located the firearm which was determined to be stolen. Maldonado has been charged with Receiving Stolen Property Over $250, Possession of Ammunition, Carrying a Firearm and Assault With a Dangerous Weapon. The case in pending in the Haverhill District Court.
Read Article:
http://www.eagletribune.com/local/x2009599235/Haverhill-man-arrested-after-pointing-gun-at-bartender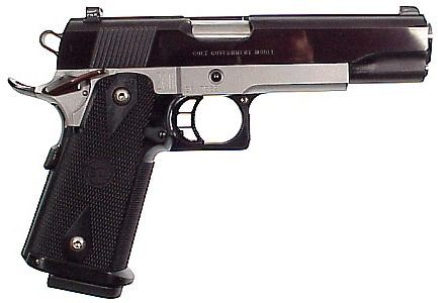 Massachusetts Gun Charge Defense Lawyer
If the prosecution can link Maldonado to the gun he is going to serve a minimum mandatory eighteen month house of correction sentence. The district attorney can make the connection by getting Maldonado's prints off of the gun or by having one of the witnesses identify the weapon. Maldonado's proximity to the firearm at the time it was found also factors into the carrying charge. The police do not have to actually find you holding a weapon to get a conviction on these charges. However, if there is no identification of the weapon and it was found at a remote location then this charge can possibly be defended with some success. Search and Seizure issues might be implicated depending on what the police did when they entered the home where the defendant was arrested. The constitutionality of their search will depend not only on their actions but the sequence of events.

Attorney Stephen Neyman has been successfully defending Firearm Cases in Massachusetts for over twenty years. Call our office now. Our number is 617-263-6800 or you can contact us online.