Sean Shanahan of Winthrop, Massachusetts has been charged with Enticing a Minor, Indecent Assault and Battery and Rape of a Child. The prosecution is alleging that over the past February vacation a fourteen year old girl was staying at his home visiting Shanahan's daughter. Shanahan was seen going into his bedroom with the girl. On an earlier and undisclosed date the girl was at the defendant's home watching a movie during which he supposedly rubbed her thigh underneath a blanket. The prosecution has alleged that he made incriminating statements to his daughter and that he asked his wife to get rid of his computer, suggesting that there was inculpatory material on that item. This case will be prosecuted in the Suffolk County Superior Court.
Read Article:
http://www.bostonherald.com/news/regional/view/20100310child_rape_charge_rocks_tsa_logan_employee_pats_down_air_travelers_at_scan_stations/srvc=home&position=2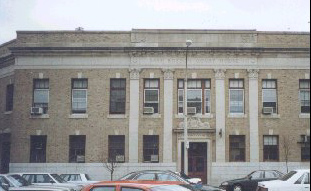 Statutory Rape Defense Attorneys in Massachusetts
The crime of Rape of a Child in Massachusetts is defined by Massachusetts General Laws Chapter 265 Section 23. The law requires the district attorney to prove beyond a reasonable doubt three things. First, that the defendant engaged in sexual intercourse with the victim; second, that the victim was under the age of sixteen at the time of the crime and third that the sexual intercourse was unlawful. This third element requires the prosecutor to prove that the sexual intercourse occurred outside of a marital relationship. Given the charges in this case and the facts set out in the article it appears that the act was consensual. Shanahan supposedly asked his daughter how she would feel about him dating a girl her age. After confronting the victim after leaving Shanahan's room the daughter was told by her friend that she would have to deal with things.
The prosecution will try to prove its case by putting the victim, the defendant's daughter and his wife on the stand. It is unclear how much physical evidence exists in this case, if any however the testimony of the victim alone is often sufficient to secure a conviction. The daughter's testimony will be corroborative of the victim's and extremely damaging. The same holds for the wife's testimony assuming she does not invoke the marital privilege and withhold her testimony.

The Law Offices of Stephen Neyman has been defending Sex Crimes in Massachusetts for over twenty two years. Allegations of Statutory Rape are very difficult to overcome particularly where there is a thirty year age difference between the victim and the defendant. It is therefore necessary that you retain someone with significant experience to defend you against such allegations. Call us now at 617-263-6800 or contact us online.