Richard Cloutier of Salisbury, Massachusetts has been charged with Failure to Register as a Sex Offender. The Newburyport News reports that Cloutier who is a Level 3 sex offender was arraigned yesterday on these charges. Police were investigating reports of a man exposing himself on Salisbury Beach. Apparently there have been several complaints of a man in his forties exposing himself to people, mostly women and running away after the act. During the investigation police discovered Cloutier and arrested him for his failure to register. Bail was set at five thousand dollars. Cloutier was convicted of Open and Gross Lewdness in 1994 and Indecent Assault and Battery on a Person 14 Years or Older in 1991. In 2007 he was charged with Failing to Register as a Sex Offender. He pleaded guilty and was sentenced to two years in the house of correction. There is currently no indication that Cloutier is the person who has been exposing himself on Salisbury Beach.
Read Article:
http://www.newburyportnews.com/local/x1910029866/Sex-offender-arrested-links-to-lewd-behavior-investigated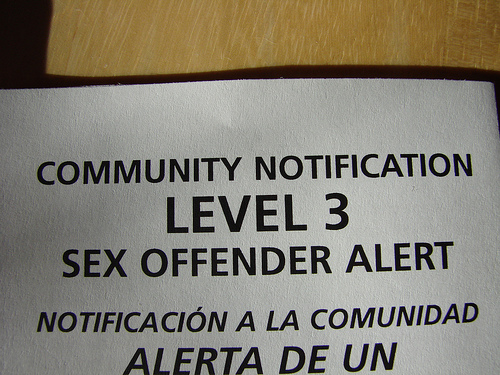 Newburyport Massachusetts Sex Offense Defense Attorney
Massachusetts General Laws Chapter 6 Section 178P makes it a crime to if you fail to register as a sex offender. This offense is a felony. Judges can sentence anyone convicted of this law for up to five years in state prison. There is a minimum sentence of six months associated with a conviction. Inasmuch as this is Cloutier's second offense there is a possibility that this case will be prosecuted in the Essex County Superior Court.

Our office defends people accused of committing sex crimes in all parts of Massachusetts, including Newburyport and Salem Superior Court. Call us at 617-263-6800 or contact us online if you have been charged with a sex offense.