Abdul Kareem Balogun of Revere, Massachusetts has been charged with Rape and Indecent Assault and Battery on a Retarded Person in Suffolk County. It has been reported that Balogun was a care taker for adults with mental health issues. He worked for a local medical assistance organization. One of the patients complained to a case worker about sexual assaults including demands for oral sex. The caseworker contacted the police. Their investigation disclosed that the victim had suffered abuse over ten times since Balogun began working for the organization in April of this year. The case is currently pending in the Chelsea District Court. The prosecution of this case will likely be handled in the Suffolk County Superior Court.
Read Article:
Rape Charges For Massachusetts Man Working At Health Care Facility Filed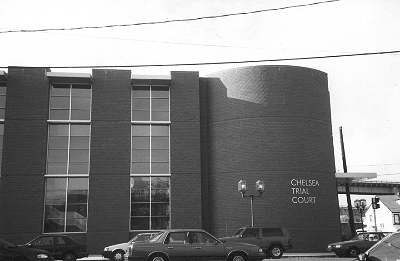 Indecent Assault and Battery on a Mentally Retarded Person, Massachusetts
To be convicted of Indecent Assault and Battery on a Mentaly Retarded Person in Massachusetts the prosecution must prove that the defendant 1) committed an indecent assault and battery, 2) on a person with an intellectual disability and 3) that the defendant knew that the individual had the disability. If convicted of this crime there is a potential ten year state prison sentence and a five year sentence must be imposed. The five year sentence is not a minimum mandatory sentence so there can be some creativity with a plea bargain or through judicial discretion. Massachusetts courts have held that the prosecution succeeded in proving a victim' s intellectual disability by through evidence that the person lived in a home for mentally retarded people, thus eliminating the need for expert testimony on that subject.

The Law Offices of Stephen Neyman has won countless Massachusetts Sex Crimes Cases. We have offices in Boston and North Andover and we handle criminal cases throughout Massachusetts. You can contact us by calling 617-263-6800 or online.