David Casey of Peabody is being held on one thousand five hundred dollars bail out of the Lynn District Court. He is charged with Assault and Battery by Means of a Dangerous Weapon and Malicious Destruction of Property. It is alleged that on Wednesday night police from Saugus were called for a report of shots being fired. They arrived to find a man with blood on his hands and his face. They then learned that Casey had driven by a Saugus home and shot at three people on a porch. One of the people was shot in the leg. The victim then chased and caught Casey. The two fought. Casey struck the victim with the gun in the head. The victim then hit Casey in the face several times. Casey was apprehended. No one needed medical treatment.
Read Article:
Gun, Assault Charges for Peabody Man Who Shot at Saugus Man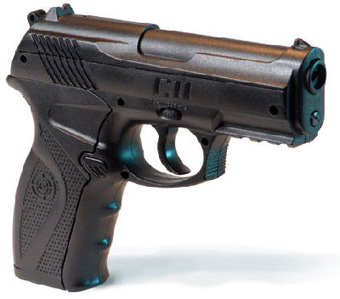 Saugus, Peabody, Lynn Firearms Defense Lawyers
Cases like this are usually prosecuted in the district court. The Assault and Battery by Means of a Dangerous Weapon charge carries a possible ten year state prison sentence. The weapon charge carries a possible five year state prison sentence. Both are felonies. Both can be prosecuted however in the district court where the maximum sentence is two and one half years in the house of correction. These are serious charges. Most people do not know that even though the weapon used here is a BB gun there is still a mandatory minimum eighteen month house of correction sentence that Casey must serve if he is convicted of this crime. This is why he needs an Experienced Massachusetts Criminal Lawyer to defend him.

Call our office now at 617-263-6800 if you need to talk to a lawyer. You can also contact us online. Someone from our office will respond to your inquiry as soon as possible. We have over twenty years experience defending people accused of committing crimes. Do not wait. Hire a Massachusetts Criminal Lawyer now.