Just yesterday the Massachusetts Supreme Judicial Court decided the case of Commonwealth v. Benjamin Cruz wherein after the defendant prevailed on a Motion to Suppress an illegal Search and Seizure the district attorney appealed to the state's highest court. The Court held that the mere odor of burnt marijuana without more does not give rise to reasonable suspicion of criminal activity. Cruz concluded as follows. In June of 2009 Boston Police officers were in the Jamaica Plain section of Boston working undercover. The defendant was sitting in a parked car smoking what initially looked like a cigar. The officers approached the car and detected an odor of burnt marijuana. Both the driver and the defendant (front seat passenger) appeared nervous. Backup units were called and the defendant was ordered out of the car. Upon questioning the defendant admitted to having crack cocaine in his possession. The lower court judge concluded that the officers should not have ordered the defendant out of the car. Upholding this decision the Supreme Judicial Court found among other things that Cruz's behavior did not give rise to reasonable suspicion of criminal activity, rather it was more indicative of infractionary conduct, i.e. Possession of Less Than One Ounce of Marijuana which is not criminal activity. The Court further held that the police had not made a showing that probable cause existed to support a search of the car in that there was no reason to believe that a quantity of marijuana consistent with criminal activity was in the car.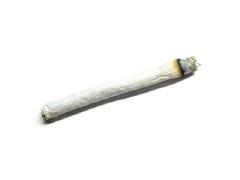 As many of our blog posts have suggested Motions to Suppress when argued properly and effectively can result in suppression of evidence and ultimately a dismissal of a criminal case. Attacking police conduct on constitutional grounds is what Criminal Defense Lawyers in Massachusetts often do when defending the accused. We take the approach that every case is worth fighting. That attitude has resulted in dismissals and acquittals for countless defendants over the years.

The Law Offices of Stephen Neyman has successfully defended all types of drug crimes in Massachusetts including marijuana and crack cocaine possession cases. Call our office now at 617-263-6800 for your free consultation. You can also email us by clicking here.