The Lowell Sun reports that nearly seven years ago a significant amount of drug evidenced was stolen from the Dracut Police evidence storage facility. In total about eighty thousand dollars or marijuana was taken from the locked trailer. The officer took the test on December 15, 2009. The results were deemed "inconclusive with suspected countermeasures taken". The suggestion is that the officer tried to cheat the test. Consequently, on March 3, 2010 another polygraph test was given. This time, it was concluded that the officer failed. Law enforcement agencies in Massachusetts were unable to crack the case. The state statute of limitations has expired and criminal charges cannot be filed against the officer in Massachusetts. However, federal laws provide another avenue for prosecution that permits more time to file charges. An unnamed federal agency is currently investigating this case.
Read Article:
The Law Pertaining to Lie Detector Tests in Massachusetts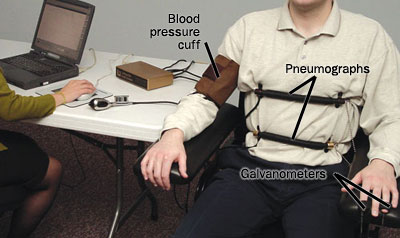 Lie Dectector (Polygraph) Tests in Massachusetts
In Massachusetts polygraph evidence is inadmissible for any purpose in a criminal trial. This has been the law for over twenty years since the Supreme Judicial Court decided the case of Commonwealth v. Mendes, 406 Mass. 201 (1989). About seven years later the Supreme Judicial Court retreated from its stance on this position and suggested that polygraph evidence might be admissible in a criminal case provided that its reliability is established by proof that a qualified tester who conducted the test had in similar circumstances demonstrated, in a statistically valid number of independently verified and controlled tests, the high level of accuracy of the conclusions that the tester reached in those tests. Commonwealth v. Stewart, 422 Mass. 385 (1996). This ruling notwithstanding lie detector tests are still not used in criminal cases in this state. The prospect of using one of these tests in an appropriate case is something that I would welcome.

Our office works day and night to protect the rights of the accused in criminal cases. We encourage you to call us with any criminal problem at 617-263-6800. You may also contact us online.