Jason Cavooto was arrested in December of 2010 after a Search Warrant was executed at his home in Marlborough, Massachusetts. During the search the police found a methamphetamine lab in a shed on Cavooto's property. They also located a loaded Firearm in his house. It is alleged that Cavooto had been running the lab for around a year. Items associated with the manufacture of the drug were also found during the search.
Read Article:
http://www.metrowestdailynews.com/news/police_and_fire/x1840140179/Marlborough-meth-suspects-case-headed-to-grand-jury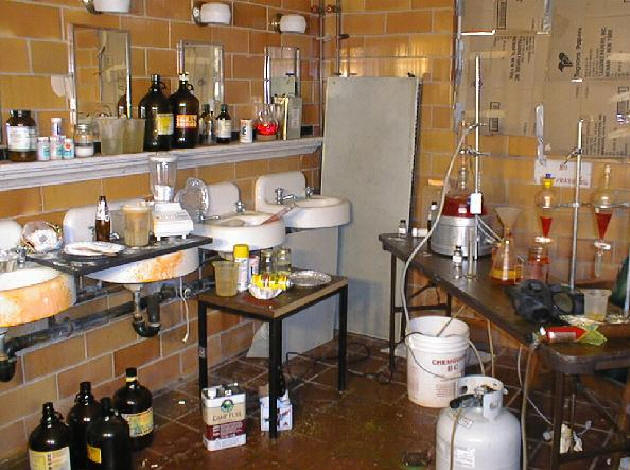 Methamphetamine Labs in Massachusetts are extremely uncommon. The Drug Enforcement Administration (DEA) website reports that between the years of 2004 and 2010 twenty two meth labs were identified in Massachusetts. This is a relatively small number when compared to California which had one hundred seventy such labs in 2010 or Oklahoma which had two hundred nineteen the same year. Meth labs are extremely hazardous. Waste cleanup is a major undertaking once a lab has been identified and seized. Houses that are used a meth labs are often condemned and torn down. Recognizing meth labs is not easy for the average person. These labs are fond in campers, barns, sheds, houses, motel rooms and beds of pick-up trucks. They are often in residential neighborhoods. Meth labs have strong odors often mistaken for cat urine. Household products are used to make the product. These items include paint thinner, gasoline, freon, ether, drano, battery acid, cold tablets, propane cylinders, hot plates, diet aids and more. Because of its addicting quality and the environment damage associated with this drug the penalties for a conviction of Methamphetamine Crimes in Massachusetts can be very severe.

If you are in need of a lawyer call us at 617-263-6800 now. You can also contact us online.