Middleboro, Massachusetts resident Christopher Roy was detained in a Texas airport on June 12, 2010. He had been suspected of purchasing memberships to Child Pornography websites. Authorities entered his laptop and found Child Pornography videos on the hard drive. Roy admitted to downloading thirty five such videos over the preceding two weeks. On June 16, 2010 charges were filed in Federal Court in Texas against Roy. That same day he was arrested in Middleboro. The case will be prosecuted in federal court in Texas.
Read Article:
http://www.enterprisenews.com/news/cops_and_courts/x2071993664/Middleboro-man-arrested-on-child-pornography-charges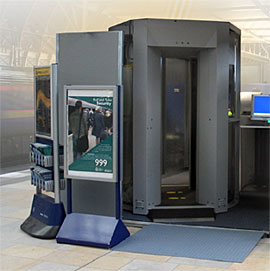 Massachusetts Search and Seizure Lawyer
It appears that the viability of the government's case hinges on the legality of the search of the laptop. Understandably customs and airport officials will search through bags for contraband particularly at international terminals. However, the question is how much authority do they have. Is it legal for them to turn on the computer and search the hard drive absent probable cause and a search warrant. This is most likely the issue that Roy's Federal Criminal Defense Lawyer will most vigorously litigate. In Massachusetts, countless cases are thrown out yearly as a result of law enforcement's unlawful searches and seizures. Hiring an Experienced Massachusetts Criminal Lawyer is the first step anyone should take towards fighting against violations of constitutional rights.

The Law Offices of Stephen Neyman has been defending people accused of Misdemeanors and Felonies in Massachusetts for over twenty years. Call our office if you need a lawyer. We can be reached at 617-263-6800 or you can contact us online.