Back in 2003, after receiving complaints about unusual activity in an apartment building Lowell Police began an investigation. They eventually learned that a woman, "Jane Doe" was running a prostitution ring out of her apartment. An undercover officer went to her apartment looking for sex. An arrest of a thirty eight year woman from Newton was made. She in turn told officers that she was hired by Doe as a prostitute. Apparently Doe was initially running her business in Maine. She moved to Lowell in 2000 when Maine police shut her down. Other reports have her working in Lowell since 1995. Doe also operated in Waltham and Methuen. She had as many as eight prostitutes working for her at one time. Doe defaulted in 2004. She allegedly confessed to having worked in the prostitution business for nearly thirty years. Charges of Deriving Support from Prostitution, Keeping a House of Prostitution and Procuring a Place for Prostitution are pending in the Lowell District Court.
Read Article:
Massachusetts Prostitution Defense Attorney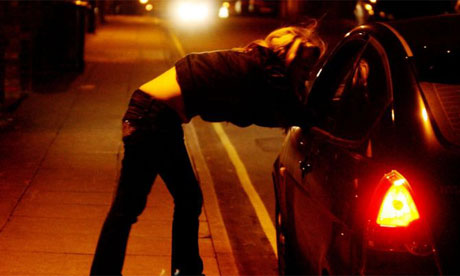 The crime of Deriving Support from a Prostitute is a felony and punishable by up to five years in state prison. There is a two year mandatory minimum sentence for anyone convicted of this crime. There does not appear to be concurrent jurisdiction with the district court so there is a chance that this charge will either be dropped or indicted to the Middlesex County Superior Court in Woburn. The crime of Keeping a House of Ill Fame is punishable by a maximum sentence of two years. Procuring someone to Practice Prostitution also has a maximum sentence of two years. The article fails to state at which phase of the prosecution Doe went into default. If the witnesses are still available to testify against her and her confession survives a Motion to Suppress a plea bargain will likely follow. The severity of her sentence will depend on what charges the district attorney is adamant about prosecuting, the judge who presides over the case and the Experience of Doe's Massachusetts Criminal Attorney.

The Law Offices of Stephen Neyman has been defending people accused of Sex Crimes, Prostitution and Prostitution Related Offenses for over two decades. Call our office now at 617-263-6800 or contact us online to discuss your case. All discussions are confidential.