Yesterday morning Lynn, Massachusetts Police observed Wilford Wright and two other people on Washington Street engaged in what they believed was a drug transaction. The officers reported that once Wright made eye contact with them he "tucked something into his pocket and began walking into the" Washington Street address. The officer asked him to stop. He refused. They then asked him where he was going. He responded that he was going to his friend's apartment. One of the police officers then tried to Pat Frisk Wright. Wright resisted. Supposedly he then pushed the officer and a struggle ensued. Wright was subdued with pepper spray. Police then seized some crack cocaine. Wright was charged with Possession With Intent to Distribute Cocaine, Resisting Arrest and Assault and Battery on a Police Officer. The case is pending in the Lynn District Court.
Read Article:
Lynn Man Charged With Assaulting Police Officers, Possession With Intent to Distribute Class "B"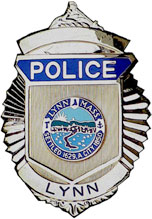 Massachusetts Criminal Defense Lawyer, Drug Cases
In order to justify the stop and eventual frisk of Wright the police must have reasonable suspicion to believe that a crime had been committed, was being committed or was about to be committed at the time of the stop. Here the police believed that a drug deal was occurring. The article fails to specify what exactly the police observed and how they determined this to be criminal activity. The absence of detail or lack of experience of the officer, if any may serve as a basis for attacking the validity of the stop. Also, if the police used more force than necessary at the stop then the stop morphs into an arrest. There is a requirement that police have probable cause to effectuate an arrest. Suppression will lie if the use of force by the police exceeded what was necessary for the stop and a judge determines that the stop was actually an arrest lacking probable cause.

Search and Seizure issues if properly addressed can at times result in suppression of evidence and a dismissal of a case. Call our office to discuss your criminal case. We can be reached at 617-263-6800 or you can contact us online.