Around 3:00 a.m. Monday Lynn, Massachusetts police responded to a call for an Assault. The victim reported that her child's father, Anthony Gainey knocked on her door. When she answered he pushed the door open, entered the apartment and threw her into a wall. Once she fought back Gainey pulled out a firearm, put it to her head and threatened to kill her. She screamed and Gainey left the home. He entered a vehicle in which co-defendant Keron James Franklin was seated. Police located the car and arrested the occupants, Gainey and Franklin. Franklin was found in possession of a Knife, Crack Cocaine, Percocet pills and Marijuana. He is being charged with Distribution of Class D and Distribution of Class B. Gainey is being charged with Breaking and Entering With the Intent to Commit a Felony, Assault and Battery by Means of a Dangerous Weapon and Domestic Assault and Battery.
Read Article:
http://www.thedailyitemoflynn.com/articles/2010/05/11/news/news14.txt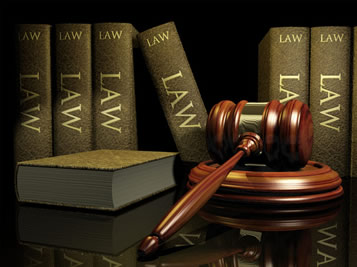 Domestic Violence Defense Lawyers in Massachusetts
Cases charging defendants with acts of Domestic Violence in Massachusetts can be difficult for district attorneys to prove. Take for instance this case. Gainey and the complainant had a relationship that produced a child. Issues centering on children are often emotionally charged. People say and do things that they do not mean or are not true. It is unlikely that Gainey really had a gun. If he had the presence of mind to rid himself of the weapon after this dispute it would be due to his fear that the police were looking for him. It would logically follow that Franklin would then get rid of his drugs. Gainey's might defend this case by suggesting the complainant is lying. Absent corroboration of her story this might be a viable defense. Franklin faces a different situation. His defense will center on the legality of the Search and Seizure. Absent reasonable suspicion the police had no legal reason to frisk him. Franklin was not in any way involved in the incident at the woman's apartment. He was simply in a car, waiting for Gainey. Absent an articulable suspicion the pat frisk might be deemed illegal and Franklin's case could be dismissed in its entirety.

The Law Offices of Stephen Neyman is prepared to defend you no matter what you have been charged with. Call us now at 617-263-6800 or contact us online. We can be reached at all times. Start your defense with our office now.