Darrell O'Malley of Wilmington, Massachusetts and Steven Santella of Lowell, Massachusetts have been charged with Drug Crimes violations after police saw O'Malley provide Santella with Heroin in an affluent Westford, Massachusetts neighborhood. According to a report in the Lowell Sun the act occurred at about 10:30 in the morning in the area of Oak Hill Road. Apparently detectives had been watching the two for a period of time. The police believed that drug deals had been occurring. Both men have been charged with Possession With Intent to Distribute Heroin, Class A, Possession of Heroin, Class A, a School Zone Violation and Conspiracy. The case is pending in the Ayer District Court.
Read Article:
Westford Drug Crimes Defense Attorney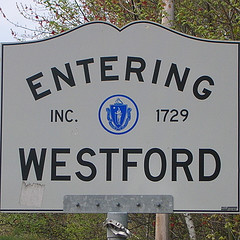 Westford, Massachusetts Drug Defense Lawyer
Conspiracy to Violate the Drug Laws in Massachusetts is proven by showing three things beyond a reasonable doubt. One that the defendant joined with one or more people in an agreement, two, to do something unlawful or something lawful by unlawful means and three, that the defendant joined the conspiracy knowing of the unlawful plan and with an intent to carry it out. Conspiracy in the context of drug cases in Massachusetts is a violation of Massachusetts General Laws Chapter 94C Section 40. Whether or not the acts of O'Malley and Santella amount to conspiracy depends on what information the police had pertaining to an agreement. Given the information provided by this article Conspiracy might be difficult to prove in this case.

Drug Crimes are common not only in cities but in the suburbs as well. Our office covers all courts in Massachusetts as well as other parts of the country. If you have been charged with a crime call us at 617-263-6800 or contact us online. Our lawyers are ready to defend you right now.