According to reports in the Lowell Sun and Lawrence Eagle Tribune, on April 20, 2011 police received a call about a road rage incident on Route 93. They arrived to find Dennis Keohane with six stab wounds. Apparently Keohane and the defendant Breslin Reyes of Lawrence, Massachusetts had an exchange on the highway. They exited the road got out of their vehicles and got into a fight that resulted in Keohane being stabbed. Yesterday Reyes was arrested. He is being charged with Assault and Battery By Means of a Dangerous Weapon Causing Serious Bodily Injury. The case in currently being prosecuted in the Lowell District Court.
Read Article:
http://www.eagletribune.com/local/x1250115066/Lawrence-man-arrested-in-Tewksbury-road-rage-incident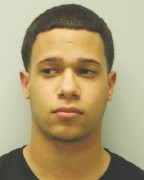 Lawrence Massachusetts Criminal Defense Attorney, Violent Crimes
The crime of Assault and Battery By Means of a Dangerous Weapon Causing Serious Bodily Injury is a felony and punishable by up to fifteen years in state prison. The statute governing this crime is Massachusetts General Laws Chapter 265 Section 15A(c). For the purpose of this law the phrase "serious bodily injury" is defined as bodily injury which results in a permanent disfigurement, loss or impairment of a bodily function, limb or organ, or a substantial risk of death. I am not sure how applicable this section of the law may be to this case given Keohane was released from the hospital that evening. If this case remains in the district court the maximum penalty Reyes faces is tow and one half years in the house of correction.

There is a defense to every criminal charge. No one believes more in the presumption than the lawyers in our office. Call us now at 617-263-6800 or contact us online to discuss your criminal case. Start your defense now.