This past Wednesday around noon members of the Bristol County Massachusetts State Police Drug Unit executed a search warrant at a third floor apartment in Fall River. During the course of the raid officers found more than five thousand Oxycodone and Suboxone pills. This was the culmination of a two month Drug Trafficking Investigation. Arrested were Jessica Crowley and Roger Levasseur. Levasseur has been identified as a Major Massachusetts Drug Trafficker. He is being charged with Conspiracy as well as Trafficking Over Two Hundred Grams of a Class A Substance. A School Zone Violation has also been added to the charges. Levasseur is facing a seventeen year minimum mandatory sentence if convicted of these crimes. Officers also located and seized over thirteen thousand dollars cash.
Read Article:
http://www.heraldnews.com/police_and_fire/x1520939839/Fall-River-police-arrest-pair-seize-5-000-pills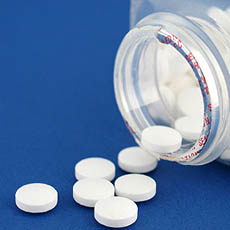 Massachusetts Drug Trafficking Defense Lawyer
Where two or more people are present during the course of the execution of a search warrant the question jurors always ask is "whose drugs are these?". The prosecution often tries to say that they belonged to everybody and that all of the people present were either principles or joint venturers in the illicit drug activity. Massachusetts law makes clear however that being "present only" is not grounds for a conviction. Many cases against people who were simply at or near the scene of a crime get dismissed. Others are rejected by juries and the defendants get acquitted. If you are charged for a Drug Crime in Massachusetts there are countless legal and factual ways to defend against the accusations. By Hiring an Experienced Massachusetts Drug Crimes Defense Lawyer you improve your chances of success.

Our office has been defending people charged with Trafficking Drugs in Massachusetts for over twenty years. Call us now at 617-263-6800 or contact us online to discuss your case. No case is hopeless. We welcome the challenge of defendant the accused in Massachusetts.