About a year and a half ago police in Pepperel were called for a report of a Motor Vehicle Break-In. The 911 caller gave police a descrption of the subject who fled prior to the police arrival. While investigating the report the police noticed a cigarette butt in the driveway. They kept it as evidence and had it tested for DNA. Around this time there were about a dozen or so reported car breaking in this area. A credit card was stolen from one of the cars. It was determined that Derek Delosh used the credit card to make a purchases. Delosh told the police that he obtained the credit card from Jordan Alves. Upon further investigation the authorities learned that Alves' DNA was on the cigarette butt. Alves is charged with twenty counts of Breaking and Entering a Motor Vehicle and Larceny. The charges are pending in the Ayer District Court.
Read Article:
DNA Helps Cops Charge Locals With Breaking And Entering Motor Vehicle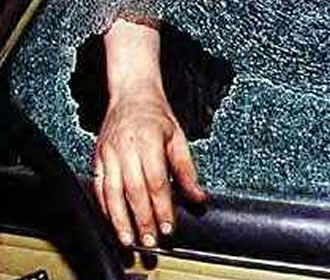 Breaking and Entering a Motor Vehicle in Massachusetts
Massachusetts General Laws Chapter 266 Section 18 makes it a crime for anyone to break into a motor vehicle with the intent to commit a felony. A conviction of this offense is punishable by up to ten years in state prison. The underlying felony in this case is larceny which is punishable by up to five years in state prison. Alves DNA on the cigarette butt coupled with Delosh's statements are enough to sustain the criminal charges in this case. Absent a description from the victim or other evidence such as fingerprints on the vehicle a conviction might be more difficult to secure, particularly if Delosh does not testify for the prosecution.

Stephen Neyman has been defending Theft Crimes in Massachusetts with great success for over twenty years. Please call us at 617-263-6800 or contact us online if you have been charged with a criminal offense.