According to the Brockton Enterprise police in Raynham, Massachusetts have found some success in an year long investigation. They just arrested Peter Cardin of Raynham and Ainsley Jennifer Long of Bridgewater, Masschusetts. Both have been charged with Trafficking Heroin. On December 1, 2010 officers executed a search warrant at Cardin's home. During the course of the search they found over fifteen grams of heroin, enough to charge Trafficking. They also located assorted Drug Trafficking Paraphernalia. Cardin has been charged with Conspiracy, Possession of Class E, Possession of Class C and Trafficking Heroin. Long has been charged with Possession of Class E, Trafficking Heroin, Conpiracy and Being Present Where Heroin is Kept.
Read Article:
http://www.enterprisenews.com/news/cops_and_courts/x88621348/Raynham-police-charge-two-with-heroin-trafficking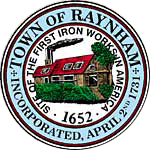 Before the prosecution can convict either of these defendants of a crime many gaps in this article have to be filled. Aside from the usual question, i.e. the probable cause to get a search warrant, the district attorney will have to show how it is that each are responsble for these crimes. On several occasions I have written that "mere presence" at the scene of a crime is insufficient to satisfy the prosecutor's burden. There is an instruction that judges give jurors in cases like this one that says just that. The prosecution must prove more. It must prove beyond a reasonable doubt that the defendant intentionally exercised dominion and control over the substance with the intent to distribute the product, and/or that he or she aided or abetted in the act. This article is silent as to those details.

Suppressing Illegal Searches is a key way to attack Drug Charges in Massachusetts and throughout the country. The Law Offices of Stephen Neyman has been involved in the defense of Drug Crimes for over twenty three years. Our office is committed to defending the accused, no matter what crime has been charged. Call us at 617-263-6800 or contact us online to discuss your case. We are ready to help you fight your case.