John Coppinger is a level three Sex Offender living in southeastern Massachusetts. Two days ago he walked into a Target store in Kingston around 9:30 in the evening. According to a report in the Quincy Patriot Ledger Coppinger asked a store employee if it was okay for him to wear shorts in the store. He then took off his pants and was wearing "revealing skin-tight underpants" and walked around the store, stopping at one point in the woman's bathroom. Store security personnel escorted him out of the store to the parking lot where he was arrested by local police. Coppinger is being charged with Open and Gross Lewdness and Accosting and Annoying a Person of the Opposite Sex. The charges are pending in the Plymouth District Court. Coppinger has been convicted of Open and Gross Lewdness eleven times in the past.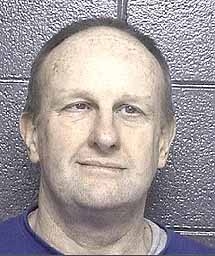 Read Article:
http://www.patriotledger.com/news/cops_and_courts/x1076645165/Repeat-sex-offender-arrested-in-Kingston-sans-pants
Massachusetts Open and Gross Lewdness Defense Lawyer
Acts like this are commonly referred to as exhibitionism or flashing. In general terms this occurs when someone exposes his or her private parts in a public place. This act is performed to attract the attention of others or for sexual purposes. When it is intended to cause shock or alarm the act becomes a criminal offense in Massachusetts. Some people have a psychological condition that causes them to behave in this manner. The condition is called apodysophilia. There are no conclusive scientific theories as to what causes this behavior. Treatment for the disorder typically consists of psychotherapy and/or medications that effect hormones.

Call our office if you have been charged with a crime or if you think you might be charged with a crime. We can be reached 24/7 at 617-263-6800 or you can contact us online. All conversations are kept confidential.