Just two days ago DEA agents from the Bristol County office executed a search warrant at 61 Sunflower Drive, the home of twenty four year old Matthew Alsen. After entering the premises police located Alsen in his bedroom. Supposedly, after inquiry Alsen told the authorities that the drugs were in a closet behind a nightstand. The officers then located a large quantity of marijuana and one hundred fifty six Percocet pills. At the same time officers from Raynham kept a surveillance of Alsen's mother's home. She eventually consented to a search of her home where the officers found over one hundred thousand dollars cash. Bail in the amount of five thousand dollars cash was set in the Taunton District Court where Alsen was charged with Trafficking Oxycodone and Trafficking Marijuana. The case will be prosecuted in the Bristol Superior Court in New Bedford.
Read Article:
Pot, Oxycontin and $100,000 Cash Seized During Bristol County Raid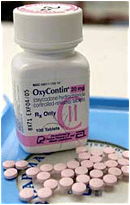 For several reasons Alsen needs to hire an Experienced Massachusetts Drug Trafficking Lawyer immediately. While the charges are severe there may be some defenses to this case and with the right Massachusetts Criminal Defense Lawyer the potential damage might be minimized.
Trafficking Marijuana in Massachusetts
To satisfy the minimim for trafficking marijuana in Massachusetts the defendant, Alsen, must have possessed at least fifty pounds of the substance. The district courts have jurisdiction over this amount of marijuana and can sentence someone for up to two and one half years in the house of correction with only one year of that sentence being a minimum mandatory. Depending on the quantity of the marijuana and the oxycodone as addressed below, the future for Alsen might not be as bleak as the article seems to suggest.
Trafficking Oxycodone in Massachusetts
Oxycodone is a Class B substance in Massachusetts. As I have mentioned in several previous posts all trafficking cases in Massachusetts carry a mandatory minimum sentence. The length of the sentence depends on the quantity of the substance trafficked. In this case the prosecution is alleging that the 156 pills constitutes a weight that satisfies the element of weight for trafficking. They may in fact be wrong depending on the number of milligrams of each pill. If these were typical oxycodone pills they were eighty milligrams each. That would not amount to a trafficking weight.

Attorney Stephen Neyman defends Drug Trafficking Cases Throughout Massachusetts and the country. Call us now at 617-263-6800 or contact us online to discuss your case. The time to act on any criminal case is now.