Several public parks located in Haverhill have recently experienced a rash of sex crimes. There have been reports to local police that men in the Winnekenni and Monument Square parks are acting strangely, even making unsolicited sexual advances towards park-goers. Such suspicious behavior prompted local police to conduct an undercover operation in the parks to learn more about what was going on.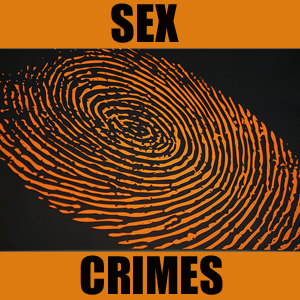 Suspicious Ongoings in Local Public Parks
Winnekenni Park, located in Haverhill, has a long history as a nice place for families to go and enjoy the outdoors. There are hiking trails and bike trails, and even the family dog is welcome in the park. Thus the community was shocked to learn that two men have recently been arrested in separate instances for strange sexual misconduct in public. TheLawrence Eagle Tribune reported that the first arrest was made in Winnekenni Park on June 4th in the middle of the day after Verlin Wesley Balsiger of New Hampshire made sexual advances on a male undercover officer. The second arrest was made a week later, on June 11th, when investigators were approached and grabbed in a sexual manner by Daryl Goll of Haverhill. Both men were charged with wanton, lewd and lascivious conduct, while Goll was additionally charged with indecent assault and battery of a person over the age of 14.
After police reported the two arrests, the local authorities also issued a promise that the incidents were isolated and that officers will continue patrolling the park in an effort to deter illegal activities. The public has also been reassured that the park is safe, and the authorities extended their gratitude to those concerned citizens who reported the suspicious conduct.
Another incident involving a man who was exposing himself to women in Monument Square was recently reported to police as well, but the case is yet to be solved. The list of suspects is short and the evidence is too minimal to support a charge at this time.
When Accused of a Sex Crime, You Need a Criminal Defense Attorney
Accusations of sex crimes can happen under many circumstances. There are instances where the defendant is in fact guilty, but there are other situations where the defendant is falsely accused, such as when the accusation is false, the defendant has been the victim of mistaken identification as the culprit or assailant, or when the defendant believed that there was consent.
If you are facing charges of a sex crime, it is important to immediately contact a Massachusetts criminal defense attorney with experience handling sex crime cases. The consequences of a conviction for a sex crime in Massachusetts are steep. In addition to the associated punishment for the crime, such as jail time, your reputation can be jeopardized since a conviction of most sex crimes requires public registration of your name and sometimes your criminal conviction as well. Furthermore, where applicable, a conviction can also jeopardize your immigration status, your employment situation or your academic enrollment status.