Yesterday I received a call from a client. He told me that the police in a certain suburban Boston, Massachusetts town wanted to talk to him about a sexual assault. When pressed he learned that the allegations were hideous – rape of a child. He had absolutely no idea what the police were talking about. He wanted to talk to them and I told him not to under any circumstances. Fortunately the man took my advice. With a little digging we learned more about the allegations. The man is married. He recently caught his wife cheating on him. They have three children together. She applied for a restraining order against him. It was not granted. Consequently she called the police and told them that she had been having sex with him since before her sixteenth birthday. This post articulates reasons why I tell all clients never to talk to the cops.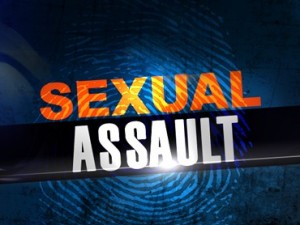 The Crime Alleged is Statutory Rape, A Felony With Sex Offender Registry Consequences
The age of consent in Massachusetts is sixteen. Anyone who has sexual intercourse with someone under that age will get charged with statutory rape. In Massachusetts that is a felony. A conviction for statutory rape also requires registration with the Massachusetts Sex Offender Registry Board (SORB). In this case my client was going to speak with the police. After all, he had nothing to hide, right? I mean, after all he had been with this woman for over a decade now, they have three children together. What could possibly happen to him? The answer is simple. The police could have charged him with statutory rape. All he would have to do is answer their questions and admit to having sex at a time when his wife could have been under the age of sixteen.
Would the Man Have Been Charged?
I think he would have been. After he and I spoke and we did some investigating I called the detectives who wanted to talk to him. They were perturbed that a lawyer was involved. One of them referred to him as a child molester. The detectives were unfamiliar with the relationship between the parties. They had not read the affidavit the "victim" wrote in support of the restraining order. They were unaware of her motive. They did not know that the restraining order application was going to be denied. They simply wanted to get him to admit to what they believed: that he had raped this woman some ten plus years ago. Bad cops, illicit motive, lazy and extremely unprofessional. These detectives wanted to make a case regardless of the truth. Yes. I really do believe they would have brought these charges against him.
Sexual Assault Defense
Now why the actions of these officers do not represent the majority of police detectives the lesson to anyone should be clear. Never talk to the police. Nothing good comes from it. If the police want to talk to you call a lawyer. Let your lawyer call them. Nothing you say will help you. We understand how this works. If you find yourself in this situation call us at 617-263-6800. We will protect your rights.