Yesterday around 5:30 p.m. Lawrence, Massachusetts police officers responded to a call complaining about people sitting in a car using drugs. Officers investigating the call arrived to find four people sitting in a parked car in a restaurant parking lot. The article reporting this incident suggests that all four were either using or about to use heroin. During the investigation, the driver later identified as Gary Hartwell was found with a ligature around his arm and a needle in the driver's door containing liquefied heroin in a state ready for immediate use. Hartwell was charged with Possession of Heroin, Operating Without a License and Knowingly Being Present Where Heroin is Kept. The three passengers are facing similar Drug Charges. Two additional loaded syringes were found in the car. The case is being prosecuted in the Lawrence District Court.
Read Article:
http://www.eagletribune.com/local/x1892928801/Four-charged-with-drug-offenses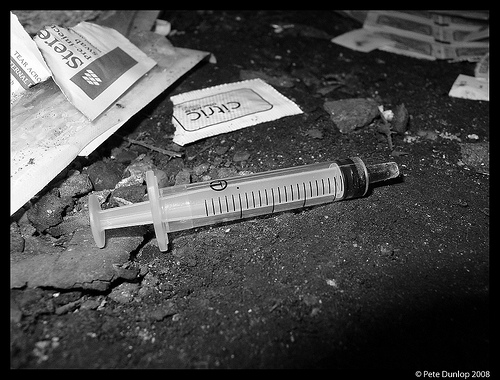 Massachusetts General Laws Chapter 94C Section 35 makes it a crime to knowingly be present where heroin is kept or to knowingly be in someone's presence who is in possession of heroin. The crime is a misdemeanor and punishable by up to one year in the house of correction and/or up to a one thousand dollar fine. This law in somewhat unique in that it requires affirmative responses of anyone who becomes aware that heroin is in his or her presence or on someone they are with. Usually laws do not punish people who are "present only". As a matter of fact, there is a jury instruction that tells jurors that if they find that a person was merely present at a crime scene that person cannot be convicted for that crime. The opposite is true here and anyone charged with this offense should contact a criminal defense lawyer right away.

The Law Offices of Stephen Neyman has defended these types of charges for years. A sample of our results can be found on our website. If you have been charged with a crime in Massachusetts you need a lawyer. Call us now at 617-263-6800 or contact us online.