Lyn Toscano of Haverhill, Massachusetts is the assistant manager of the Registry of Motor Vehicles for the branch located in Haverhill. Earlier today Toscano was arraigned in the Haverhill District Court and charged with two counts of Soliciting a Bribe as a Public Employee, Conspiracy and Falsification of a Driver's License. It is alleged that the scheme in which she was involved started in September of 2008 and lasted until May of 2009. Authorities claim that Toscano was selling licenses to people who had not taken the driver's test. Police were tipped off by Richard Chase who ironically has been charged with Criminal Harassment of Toscano.
Read Article:
Massachusetts Registry Worker Charged With Selling Driver's Licenses
Falsification of a Driver's License in Massachusetts
This crime is a felony in accordance with Massachusetts General Laws Chapter 90 Section 24B. The case can be prosecuted in either the District Court or the Superior Court and it carries with it a possible five year state prison sentence. If Toscano decides to Hire an Experienced Massachusetts Criminal Defense Lawyer who understands Motor Vehicle Crimes she might be able to walk away from these charges without a criminal record.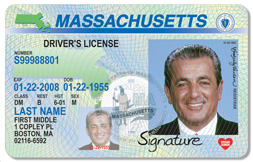 Soliciting a Bribe as a Public Employee
This crime is proscribed by Massachusetts General Law Chapter 268A Section 2 and is also a felony in Massachusetts. A conviction of this crime is punishable by up to three years in state prison. This charge can also be continued without a finding so it is advisable that Toscano get a good lawyer right away.
Stephen Neyman is an Experienced Massachusetts Criminal Defense Attorney who has defended Bribery cases and Motor Vehicle cases with great success. Call our office now at 617-263-6800 to discuss your case or contact us online.