Andrea Davio-Michaud is forty years old. She is an inmate at M.C.I. Framingham. She has been convicted of Identity Fraud and Credit Card Fraud and is serving a sentence for those crimes. In October of last year Davio-Michaud reported that she had been raped at a halfway house where she was serving out the remainder of her sentence. She claimed to have been approached from behind by an unknown man while she was in the bathroom, dragged to her room and raped. A police investigation disclosed inconsistencies in her story. Then, her husband told authorities that Davio-Michaud had made several other false rape claims in the past and that she would injure herself to support her fictitious story. Yesterday, Davio-Michaud pleaded guilty to Filing a False Police Report and was sentenced to six months to be served concurrently with the sentence she is now serving. The case was prosecuted in the Framingham District Court.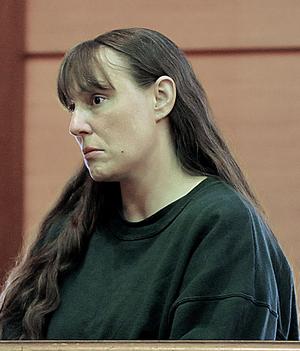 Read Article:
http://www.metrowestdailynews.com/news/police_and_fire/x1990774051/Woman-pleads-guilty-to-false-rape-report-in-Hopkinton
Framingham Rape Defense Lawyer
Massachusetts General Laws Chapter 269 Section 13A states that anyone who knowingly makes a false police report is guilty of a misdemeanor and can be punished for up to one year in the house of correction. In the context of this case it seems like a rather minor charge given that if someone had been charged with Rape as a result of the lies that person's life would be turned upside down. He would suffer the stigma of a heinous accusation, possibly lose his job and have to spend money retaining a Massachusetts Criminal Lawyer who defends Rape Cases. Based on this article it appears that Davio-Michaud had a great lawyer representing her.

Stephen Neyman and his office have defended people accused of committing crimes throughout Massachusetts for nearly twenty four years. No case is too big for us to handle. Call us now at 617-263-6800 to discuss your criminal case. You can also contact us online. All discussions are confidential.