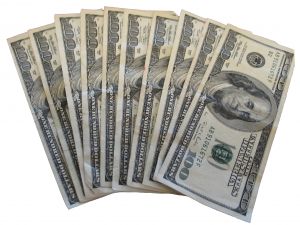 Just last week four Massachusetts residents attending school at Bridgewater State College were arrested for their involvement in serious drug activities. The four, Tyler Trainor of Saugus, Bradley Head from Worcester County, Eric Eldred of Methuen and Patrick McGirr were living in an off-campus house. Local drug enforcement officers had been watching the place for over one month. Once they believed they had enough information officers applied for and were granted a Search Warrant. On Thursday they searched the home located at 11 Perkins Street, in Bridgewater. During the search they found Marijuana, Cocaine, Percocets and over seven thousand in cash. McGirr has been labeled the brains behind the operation and bail for him was set in the amount of twenty five thousand dollars cash. He is being charged with Trafficking Cocaine, or Trafficking Marijuana or both. Right now the case in pending in the Brockton District Court however this case will most likely be prosecuted in the Plymouth County Superior Court.
Read Article:
Brockton Massachusetts Drug Crimes Lawyer
Defending college students accused of committing serious Massachusetts Drug Crimes is often the most emotionally challenging task Massachusetts Drug Crimes Lawyers take on. Parents proudly drop their children off at college expecting them to make friends, participate in sports, make life-long professional connections and study. It is always a shock to parents when they hear that their son or daughter has been arrested for a serious drug offense such as Trafficking Cocaine or Trafficking Marijuana at the same time that he or she was attending college. Parents never see this coming and they assume that this, being a first offense will result in some sort of reprimand, possibly expulsion from school. What they can never understand is that their child is at risk for a jail or state prison sentence, one that will perhaps result in fifteen years of incarceration.
So what usually happens in cases like this one? That depends on the level of involvement for each individual defendant. It also depends on the viability of defenses available to each defendant. For instance, in this case the district attorney made clear his belief that one of the defendants was the ring leader. If he does not have decent defenses to the charges and he tries to plea bargain, the deal he will be offered by the prosecutor will probably not be as favorable as it might be to one of the other defendants whose involvement was significantly less. You have to keep in mind that judges lack the power to reduce charges involving minimum sentences. Only the district attorney can reduce the charges. In this situation there is great value in hiring an Experienced Massachusetts Drug Crimes Lawyer, who, when all else fails can possibly negotiate a much lesser sentence than the one the accused is facing. In many cases like this the defendants with lesser involvement or with stronger defenses will have a better chance of walking away without jail time.

Our office has represented countless College Students Charged with Massachusetts Drug Crimes for over twenty years. If you are in trouble call us to discuss your case at 617-263-6800. You can email us as well.