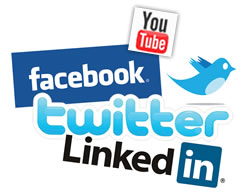 Back on October 4, 2011 a robbery occurred in Westford, Massachusetts at a liquor store. The incident was caught on a security videotape. The culprit was seen attacking the store clerk and making off with hundreds of dollars cash. The videotape also captured a woman authorities believe to this man's girlfriend in the store earlier. The Westford Police posted the videotape on Facebook. A few weeks later a forty one year old Beverly man, Michael Whitcomb was arrested by Peabody police for another crime, a Robbery and Stabbing. His girlfriend, Jennifer Avola of Danvers was also arrested. The Peabody police saw the Westford posting and were able to make a connection to the robberies. The Salem News reports that Whitcomb might be responsible for similar robberies in which liquor stores and convenience stores were targeted. These occurred in the towns of Rowley, Georgetown and Ipswich. Both defendants are facing felony charges in the Ayer District Court for Larceny Over $250, Unarmed Robbery and Assault and Battery. Whitcomb is also charged with similar crimes in the Newburyport District Court as well as Assault and Battery By Means of a Dangerous Weapon for stabbing the clerk.
Read Article:
Massachusetts Criminal Defense Lawyer, Social Media And Criminal Law
What Massachusetts Criminal Lawyers are seeing quite a bit of these days is the use of social media to help prosecute crimes. Police departments throughout the state have websites, Facebook pages and Twitter accounts through which they post information targeting leads for unsolved crimes or the location of suspects in criminal cases. These agencies are also alerting the public to certain conditions to avoid being victimized. Various federal agencies are resorting to the social media to help with their investigations as well. It is working. Think back to game seven of the Stanley Cup Playoffs last year. Do you remember the riots? Many of the people responsible for the mele were identified through social media.
More and more of my clients find themselves in court as a result of some sort of investigation that involved social media outlets. Sometimes these people posted information that made them suspects. At times the source of the information is co-conspirators posting events and information that the police use to initiate their prosecution. This is why I tell my clients to be careful what they put in writing. Now not all of this is bad. As a matter of fact sometimes the social media helps the defense attorney more than the prosecutor. Our office has been able to discredit witnesses at trial through their social media postings. For instance, at one recent trial a witness testified that her life was ruined as a result of an alleged sexual assault committed by one of our clients. She testified that she could not go out or socialize. She claimed that she was unable to establish friendships as a result of the abuse and that she was constantly alone, scared and depressed. Her Facebook page and her MySpace pages suggested otherwise. There were hundreds of postings of her at parties, drinking, vacationing, socializing and living life in a manner that was entirely contradictory to her representations. Her testimony quickly became suspect.

Our office remains cutting edge. We are always trending in ways that helps our clients get the best results possible. If you are in trouble you need to call us. We can be reached at 617-263-6800. You can also contact us by email.