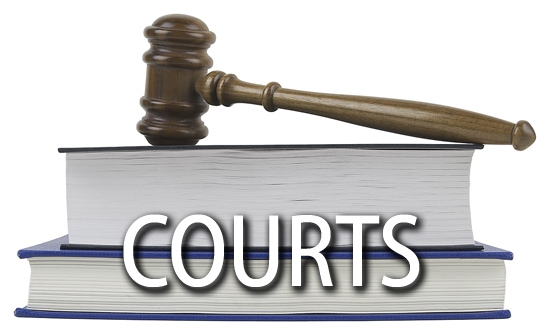 Members of the Essex County Drug Task Force concluded an investigation into illegal drug activities of four Lawrence, Massachusetts men. The result was Drug and Gun Charges. Apparently the investigation was initiated by a hand to hand sale of drugs by an man named Amado Colon to an undercover official. Once Colon was arrested a Search Warrant was obtained and his Morton Street home was searched. During the search officers located enough heroin to justify the filing of Cocaine Trafficking Charges and Possession of a Firearm. Colon has also been charged with a School Zone Violation and Possession with the Intent to Distribute Heroin. The investigation also resulted in the arrests of three other Lawrence, Massachusetts men. Pedro Berroa was charged with Trafficking Over 28 Grams of Heroin, Conspiracy and a School Zone Violation. Luige Cabrera was charged with Conspiracy, a School Zone Violation and Trafficking Over 28 Grams of Heroin. Laura Cabrera was charged with Selling Drug Paraphernalia, Trafficking Heroin, a School Zone Violation and Conspiracy. The cases will ultimately be prosecuted in the Essex County Superior Court in Salem. Bail for the defendants ranged from fifteen thousand dollars to one hundred fifty thousand dollars.
Read Article:
Essex County Drug Defense Lawyer
One of my clients recently asked me a very simple question that as a Massachusetts Criminal Lawyer I often take for granted. He wanted to know just what is meant by "conspiracy". Almost every person charged with a Drug Case in Massachusetts faces a count for Conspiracy. The legal definition for Conspiracy in Massachusetts is a combination of more than one person, acting together in some fashion with the intention of accomplishing a criminal objective or two or more people acting with criminal means to accomplish something that is not necessarily itself criminal in nature. One Massachusetts Criminal Case stated that "conspiracy as a criminal offence is established when the object of the combination is either a crime, or if not a crime, is unlawful, or when the means contemplated are either criminal, or if not criminal, are illegal, provided that, where no crime is contemplated either as the end or the means, the illegal but non-criminal element involves prejudice to the general welfare or oppression of the individual of sufficient gravity to be injurious to the public interest."
We typically see a common pattern of facts when someone is charged with Conspiracy only. That person is usually present when others are either using, selling, possessing, possessing with the intent to sell, trafficking, manufacturing, cutting, guarding or buying drugs. The police lack probable cause to charge this person with a substantive offense, i.e. possession or distribution of the drug. But, their belief is that since the person was present at the scene of the crime, and somehow associated with the drug dealers, he or she is conspiring with that person and will be charged with a crime. It is very likely that in these circumstances, an Experienced Massachusetts Criminal Lawyer will succeed in getting that charge, particularly if it is the only charge, dismissed against his client.

Our office has had great success defending Drug Cases in Massachusetts for over twenty years. If you call us we will be happy to discuss your case with you. Our number is 617-263-6800. You can also email us. We respond to all inquiries. Call now to start your defense.