Sometimes people make mistakes and don't exercise their best judgment when it comes to drinking and driving. That seems to be the case for Massachusetts State Trooper, Dale Jenkins III, who is the subject of a recent article in the Lawrence Eagle Tribune. Jenkins, of North Andover, has a 14-year history of service with the state police, in addition to belonging to a family legacy of law enforcement officials; Jenkins is the third generation in his family to serve in law enforcement in the state of Massachusetts. However, according to the Tribune, Jenkins was admitted to the emergency room at Lawrence General Hospital after being involved in a car accident, but refused to provide the medical staff with samples of his blood and urine for testing purposes, which fueled accusations by the state prosecutor during Jenkins' arraignment hearing that the trooper was intoxicated at the time of the accident.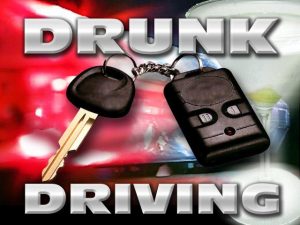 The accident occurred very early on a Saturday morning. Police reports indicate that Jenkins was driving a '65 Corvette on Sharpner's Pond Road when the accident happened. Jenkins friend, Gerard Letendra, was also in the vehicle at the time of the crash and was left in critical condition after the accident. Latendra's injuries were so severe that he was taken by medical helicopter to Boston's Beth Israel Hospital.
Jenkins was also taken to the hospital, where he was arrested after he refused to submit to a Breathalyzer test. The doctor who treated Jenkins in the ER, in addition to an ER nurse, both told police that they had smelled alcohol on Jenkins while he was being treated. Jenkins was charged with operating under the influence and carrying a firearm while intoxicated. Immediately after the accident, Jenkins was relieved of duty and was later suspended without pay indefinitely. His license to carry a firearm was suspended (the gun he had on him after the accident was his own private firearm, and not his state-issued firearm). By refusing the Breathalyzer, Jenkins' driver's license will also be suspended.
Refusing a Breathalyzer Test In Massachusetts
Under Massachusetts law, when stopped for operating under the influence (OUI) or driving under the influence (DUI), an individual has the right to refuse to submit to a Breathalyzer test. However, refusal of the test will automatically result in the suspension of the refuser's Massachusetts state driver's license and will result in the impoundment of the vehicle for 12 hours under Melanie's Law. The length of the driver's license suspension depends on whether the individual has any prior refusals of a Breathalyzer test and, if so, how many refusals there have been. Submitting to a Breathalyzer test could also result in a driver's license suspension, since the legal limit in Massachusetts is 0.08% blood alcohol content, and blowing a 0.08% or higher will result in a driver's license suspension of 30 days.
Our Attorney is a skilled and practiced criminal defense lawyer.Our Attorney have an in-depth understanding of criminal law in Massachusetts as well as a unique perspective on criminal defense legal strategy. If you, a friend or a loved one has been charged with an OUI/DUI offense, you should contact an experienced criminal defense attorney immediately. Please do not hesitate to contact Our Attorney either online .