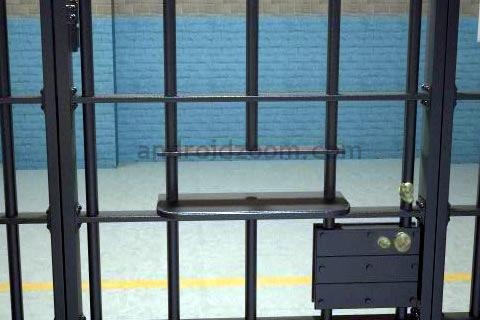 Allison Avagianos and Tricia Mendez were both in custody and serving sentences for criminal convictions in Essex County. Avagianos was serving her sentence for Larceny Over $250 and Reckless Operation of Motor Vehicle. Mendez, a Lynn, Massachusetts resident had been sentenced for Assault and Battery, Receiving Stolen Motor Vehicle and Attempting to Commit a Crime. Avagianos, from Salisbury, was due to be released in April of this year while Mendez was scheduled to be freed next week. Both were serving their sentence at the Essex County Sheriff's pre-release center in Salisbury. Three days ago, the women left the institution and walked to a local shopping center. There, they met up with a man who brought them to his apartment. Early Wednesday morning the women were arrested at the man's apartment. The man in whose apartment Mendez and Avagianos were found, Byron Isbell was arrested as well. He has been charged with Aiding and Abetting and Escape. The two women have been charged with Escape. The cases are pending in the Newburyport District Court.
Read Article:
Massachusetts Criminal Lawyer, Salisbury, Lynn, Newburyport Crimes
Massachusetts General Laws Chapter 2769 Section 16 covers the Crime of
Escape in Massachusetts. The law states that anyone who is incarcerated and escapes or attempts to escape from a penal institution in Massachusetts, or from any courthouse, or from the custody of an officer of a courthouse or penal institution can be punished by up to ten years in state prison. This law also applies to someone who is temporary released from custody but required to return and fails to do so. The crime is a felony. Anyone who harbors an escapee is guilty of being an accessory after the fact and can be sentence to up to seven years in state prison. Since all of these crimes are being prosecuted in the Newburyport District Court the maximum sentence for all defendants is two and one half years in the house of correction.
The crime of Escape from jail or prison is significantly on the decline. One report has this crime declining from 2,583 to 660 in a ten year period nationwide. Some suggest that that the reason for the decline is the construction of more modern facilities built with technology that makes the crime more difficult to commit. Another report states that prison escapes have decline from two percent to one percent over a ten year period. The vast majority of escapes are known as "walk aways", people serving sentences at community corrections facilities or minimum security jails. Mendez and Avagianos would fall into that category. People convicted of escape in Massachusetts usually serve their sentences in more secure facilities to prevent the repeated commission of the crime. There is also a tendency to sentence escapees to higher sentences as a punitive measure. It is critical that anyone charged with this crime consult with and hire an Experienced Massachusetts Criminal Lawyer. These crimes can be defended successfully.

Our office has defended escapes in the state courts in Massachusetts. There are many variations to this crime and affirmative defenses with proper representation can result in acquittals. If you have a criminal problem we can help. Call the Law Offices of Stephen Neyman at 617-263-6800. You can email us as well.