Last week Boston Police responded to a call for a Breaking and Entering on Seaver Street. At around 1:00 a.m., shortly after receiving the call, officers spotted a subject fitting the description of the suspect walking nearby with two other individuals. As police approached they noticed the defendant, Antoine Lewis of Randolph, Massachusetts appearing to be carrying a heavy object in his jacket pocket. The police and Lewis engaged in a struggle. The officers seized a loaded nine millimeter handgun. Bail was set at fifty thousand dollars cash. Lewis already served more than two years for a prior gun possession charge. Lewis will likely be charged with Illegal Gun Possession in the Suffolk County Superior Court.
Massachusetts Gun Possession Defense Attorney
Read Article: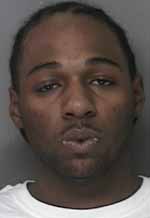 Illegal Gun Possession in Massachusetts is made a crime under Massachusetts General Laws Chapter 269 Section 10. For people like Lewis who are charged with a second offense a conviction carries a mandatory five year state prison sentence and a maximum seven year sentence. Being properly licensed with a carrying permit and a firearm identification card serves as an affirmative defense to these charges. For Lewis however it appears that these defenses are not viable. Attacking the legality of the stop, Search and Seizure is always a tact to take and might be the only possible avenue for relief in this case. Regardless, Lewis' Massachusetts Criminal Defense Lawyer has his work cut out for him.

Defending Gun Cases in Massachusetts requires the services of an Experienced Massachusetts Criminal Lawyer. The lawyers in our office have over twenty years experience defending people accused of committing crimes. Call us now at 617-263-6800 or contact us online to discuss your case. It is never too late to hire a lawyer.