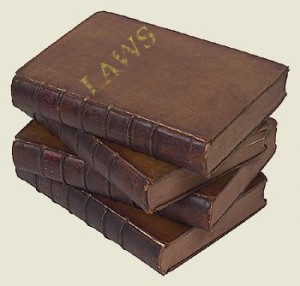 Michael Brundige is fifty seven years old. The Quincy resident is facing twenty counts of Rape of a Child in Norfolk County and Plymouth County dating back as far as 1990. The Plymouth County case is being prosecuted in Brockton, Massachusetts. The alleged victim in that case was between the ages of six and eight when what has been charged as one count of abuse occurred. About one year ago Brundige was charged with three counts of Indecent Assault and Battery and three counts of Child Rape in the Norfolk County Superior Court in Dedham. Just last week Brundige was charged with sixteen counts of Child Rape, all of which are currently pending in the Quincy District Court. The prosecution contends that those acts occurred over an eight year period.
Read Article:
Norfolk County Rape Defense Attorney
Our office represents many people charged with Rape of a Child in Massachusetts. Oftentimes the accused is facing accusations that occurred several years earlier. I am always asked whether the statute of limitations expired and whether or not the district can go forward with the case. The answer is complicated. Massachusetts legislature and courts have expanded the statute of limitations for this crime on several occasions. Prior to 1985 the statute of limitations was six years. Then, in 1985 the statute of limitations was extended to ten years. A Massachusetts Appeals Court decision interpreted the amendment to include those cases that preceded the amendment date. Thus for instance, an alleged act that occurred in 1977 would no longer be barred by the statute of limitations after the passage of the amendment. In 2006 the statute of limitations was again extended. This time the legislature wrote that the crime of Rape of a Child could be prosecuted anytime after the commission of the crime. In other words, there is really no statute of limitations for this crime anymore in Massachusetts. There is one caveat however. The law states that "any indictment or complaint found and filed more than 27 years after the date of commission of such offense shall be supported by independent evidence that corroborates the victim's allegation. Such independent evidence shall be admissible during trial and shall not consist exclusively of the opinions of mental health professionals." As a practical matter, if the district attorney wants to prosecute one of these cases he or she can do so at virtually any time.
In matters like this one the defendant needs to hire an experienced Massachusetts Criminal Lawyer. A successful defense to old Child Abuse cases requires a thorough investigation. It requires tenacious advocacy. Anyone defending these cases needs to explore the motivation of the accuser for the delayed disclosure. There is also a need to get a judge to order the prosecutor to disclose details of the event such as a particular date, time and location rather then permitting the accuser to simply say that the event happened when he or she was six or eight years old.

The Law Offices of Stephen Neyman has successfully defended Child Rape Cases in Massachusetts. We are always accessible. Call us at 617-263-6800 or contact us by email. We want to begin your defense right now.