This past Sunday Tammy Ward was arrested when a security guard at a Salem department store saw her take a pocketbook out of a shopping cart. The victim is a sixty six year old woman from Peabody. Ward, was a familiar face to the security officer. He had seen her in the store in the past and believed that she was involved in some Shoplifting incidents. Once arrested Ward was charged with Larceny From a Person 65 or Older. The complaint issued in the Salem District Court. While it was being prepared, the Salem police prosecutor and the Danvers police prosecutor were involved in normal discourse about their cases. Hearing the facts of this case the Danvers prosecutor became interested in Ward, especially where a similar incident had taken place a few days earlier in Danvers. In that case a seventy year old woman had her pocketbook stolen from her shopping cart. The officer quickly compared a booking photo of Ward to a surveillance video photo. Concluding it was the same person another complaint was issued against Ward. Bail was set in the amount of two thousand dollars. Ward is also facing a Probation Violation Hearing as a result of these new cases.
Read Article:
http://www.salemnews.com/local/x962125874/Woman-accused-of-stealing-purses-from-2-shoppers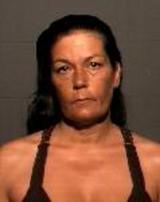 Massachusetts General Laws Chapter 266 Section 25 states that anyone who steals (commits larceny) from a person who is sixty five years old or older is guilty of a felony. The punishment for a conviction of this offense can be as much as five years in state prison. Anyone convicted of second or subsequent offense of Larceny From the Person must serve at least two years in jail. This law is designed to protect the elderly and to deter predators from victimizing older people. In this case, the Peabody woman never knew that her pocketbook was missing and it is likely that without the observations of the security officer this crime would not be solved.
Each year about two million elderly people become crime victims. They are most often victimized by strangers, however caretakers and family at times play a role in their victimization. The elderly are more apt to get hurt than are younger persons. Many Massachusetts district attorneys offices have prosecutors dedicated to exclusively prosecuting crimes involving elderly victims. The sentences for convictions of these crimes is often harsh and is reflective of society's intolerance for victimizing people less capable of defending themselves. This is why having an Experienced Massachusetts Criminal Defense Attorney is critical if you are in the position that Ward now finds herself in.

The Law Offices of Stephen Neyman has been defending Theft Crimes in Massachusetts for over twenty years. We have defended charges identical to those discussed in this post successfully on countless occasions. We can be contacted at anytime by calling 617-263-6800 or by emailing us. All telephone calls are answered and one of our lawyers will speak with you. Do not wait. Call now to discuss your criminal case.