Adrian Clarke of Boston and Lloyd Smith of Nantucket were charged in the Lynn District Court with Kidnapping and Raping a thirty two year old woman this past weekend. Bail for each was set at five hundred dollars. The Lynn Item reports that the woman, a prostitute was working in Boston Saturday night when she was approached by the defendants. She was forced into their vehicle and taken to a warehouse in Lynn. Both men forced her to have intercourse with them and to perform oral sex on them. They then put her back into the van and dropped her off at a street corner. The woman contacted the police who stopped the defendants in their vehicle. It is also reported that the defendants gave a different story. They negotiated a fee for her services. She agreed to go with them to Lynn. While on the way the defendants purchased some condoms. After engaging in the consensual, paid for sexual acts the victim fell asleep. She was then driven part way home but refused to get out of the car, offering to refund their money if they took her back to Boston. The defendants refused to do so. The charges are pending in the Lynn District Court. The prosecutor may choose to indict this case to the Essex County Superior Court in Salem.
Read Article:
http://www.thedailyitemoflynn.com/articles/2010/04/13/news/news05.txt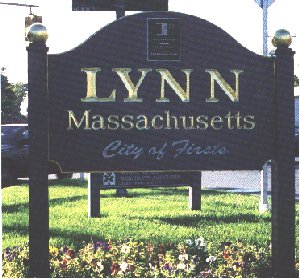 Lynn, Massachusetts Rape, Kidnapping Defense Lawyer
From the perspective of a Massachusetts Criminal Defense Attorney cases like this are difficult for the district attorney to successfully prosecuted. The "victim's" story sounds more like a failed business venture than a Rape or Kidnapping. There will possibly be a chain of evidence supporting either the victim or the defendant's story. There are cameras at toll plazas that might show where the woman was sitting the van and her demeanor. There may well be cameras at the store where the condoms were purchased either inside the store, in the parking lot or both. There will be evidence supporting or contradicting the stories that can be found at the warehouse. There might be cameras at the gas station in Revere where one of the defendants claims to have originally intended to drop off the woman. Any Massachusetts Criminal Lawyer with experience defending cases in Lynn and Essex County will look into these matters while defending his or her client.

Our office has successfully defended cases like this one in Essex County, Lynn, Massachusetts and throughout Massachusetts. Your defense should start immediately. Evidence supporting your case should be preserved as soon as possible. To discuss your criminal case call us at 617-263-6800 or contact us onlline.