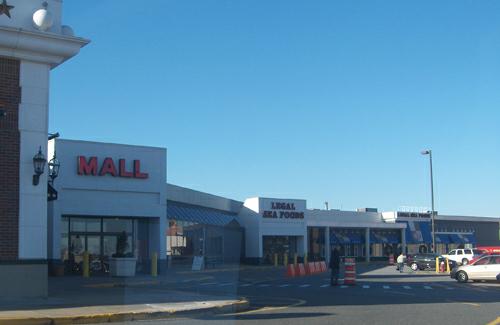 This past May Peabody Police Detectives were conducting surveillance in the parking lot of the North Shore Mall near the Barnes and Nobles Bookstore. A gray Honda in which David Ledbury of Malden, Massachusetts was a passenger was stopped for an alleged routine motor vehicle violation. Ledbury was observed making a furtive movement towards the lower part of the vehicle as the police approached. A search revealed 31 opana pills and over one thousand dollars cash. Ledbury was charged with Possession With the Intent to Distribute a Class B Substance. He will be prosecuted in the Salem Superior Court.
Read Article:
http://itemlive.com/articles/2011/08/06/news/news06.txt
Opana is a relatively new drug to the streets. It is a pain reliever. It is also a prescription drug very similar to morphine yet significantly more potent. Opana is basically twice as strong as OxyContin. It is extremely habit forming. It can be fatal when taken with alcohol. Opana also has some side effects such as hives, swelling of the tongue, throat, face or lips. It can slow your heartbeat and cause dizziness or confusion.
So what is Mr. Ledbury going to do to defend his case. Even though the article provides very little detail I can almost guarantee you that his Massachusetts Criminal Defense Lawyer will file a motion to suppress the stop of the car and particularly the search of Ledbury and the vehicle. Article 14 of the Massachusetts Declaration of Rights and cases embracing the provision hold that the police may not order a passenger or driver out of a vehicle following a routine traffic stop unless there is a reasonable apprehension of danger to the officer or others prior to ordering the occupants out of the vehicle. There is an objective test that requires viewing the facts and circumstances of the stop to determine whether the police have a reasonable apprehension of danger warranting the exit order. Put another way, a court will look to see whether a reasonably prudent person in the position of the police officer would be warranted in believing that his safety or the safety of others was in danger. To sustain an exit order the prosecution must show facts that objectively create a heightened awareness of danger. A hunch or mere suspicion that Ledbury was involved in illicit activity does not permit the police to order him to get out of the car and conduct a search of Ledbury and the vehicle.
Motions to suppress illegal searches and seizures derive much of their factual support from police reports or police generated materials. However, in cases like this one there will usually be some sort of surveillance security video that Ledbury can secure to determine whether the police report is accurate or exaggerated.

The Law Offices of Stephen Neyman is prepared to fight for you from the start of your case right through trial. Our staff is highly trained to address the needs of our clients and is responsive to inquiries around the clock. Anyone charged with a crime needs a lawyer. Call us now to discuss your case. We appear in all courts in Massachusetts and throughout the country. We can be reached at 617-263-6800 or you can contact us online.