Late Monday night members of the Boston, Massachusetts Police Department responded to a call after it was reported that two people had been stabbed. The police arrived at Huntington Avenue to find two Cambridge, Massachusetts residents being treated by emergency medical personnel. The unnamed victims are men ages twenty two and twenty six. The Lynn Item reports that the alleged victims were in a group that was approached by another group who demanded to know where they were from. A fight erupted and the two men who were stabbed and some of their friends entered a taxicab and fled the area. Once police arrived an investigation began. Ultimately, Jose Soriano of Lynn, Massachusetts was identified as the assailant. Bail was set in the amount of twenty five thousand dollars in the Boston Municipal Court. Soriano has been charged with Assault and Battery by Means of a Dangerous Weapon.
Read Article:
Lynn Massachusetts Criminal Defense Lawyer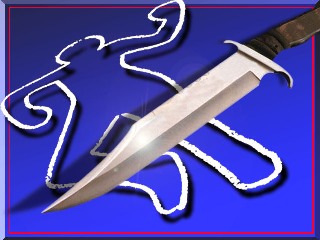 So exactly what is Soriano looking at? Assault and Battery by Means of a Dangerous Weapon in Massachusetts is a violent felony punishable by up to ten years in state prison and a five thousand dollar fine. The crime is codified in Massachusetts General Laws Chapter 265 Section 15(A)(b). The court where this case will be prosecuted depends on the severity of the stabbing and Soriano's criminal record if any.
As a Massachusetts Stabbing Defense Lawyer I am concerned about the identification process and understanding just how it came about the Soriano was identified by the alleged victims. In Massachusetts the prosecution must prove identification beyond a reasonable doubt. Identification witnesses do not always have an adequate opportunity to view their assailant. Incorrect identifications are made all of the time. It is the duty of the defense attorney to ensure that any tainted identifications are suppressed. It is also the duty of a Massachusetts Criminal Lawyer to make sure that any subsequent "in court" identifications are not suggestive. Sometimes suspects are presented in person to the identification witness. While Massachusetts has approved this procedure it is the least reliable method of identification and the most vulnerable to attack. This article makes me somewhat suspicious about the identification procedure that might have been used. Soriano is from Lynn. It is unlikely that he was identified so quickly from a photographic array in that the arrays would likely contain photos of Boston men. This procedure can take a long time due to the volume of photos that have to be assembled and viewed by the victims. The incident occurred around 11:30 Monday night and Soriano was arraigned in court yesterday. More likely, the police conducted a "show up" procedure. The circumstances of this process might lend themselves to an attack on the legality of the identification of Soriano. This might be his best defense to these charges.

The Law Offices of Stephen Neyman represents people charged with Violent Crimes in the Boston Municipal Court and courts throughout the Commonwealth of Massachusetts. Our office can be reached at any time of the day or night by calling 617-263-6800. You can also contact us by email. Your defense should start now. We are ready to start fighting for you.