Here we go again.  Police in Lawrence, Massachusetts see a car with Maine license plates.  The car contained two female occupants later identified as Donna Jarvis and Tara Burton.  The actions of the women suggested to the police that a drug deal was in the works.  Another car arrived, in which the transfer of money for drugs took place.  The vehicles separated and drove away.  Both were stopped.  The women from Maine were charged with possession with the intent to distribute cocaine and heroin.  Both of these charges are felonies in Massachusetts.  However, the facts of this case tell me that the cases against these two have been unfairly and that both should be charged with no more than possession.  This post explores that sentiment.  
The Amount of Drugs Does Not Always Determine A Person's Intent
District attorney's are often trained that a certain quantity of an illegal substance demonstrates the intent to distribute rather than the intent to use.  That certainly appears to be the case here.  These women possessed nine grams of heroin and seven grams of cocaine collectively.  The total cost was eight hundred dollars.  For users, the quantities involved here are often used up in just a couple of days.  When you divide it in half it is consumed twice as fast.  Moreover, Hollis, Maine is one and one half hours from Lawrence.  Parsonfields is twenty minutes further away.  These women made the drive to buy drugs so that they could use them, not so that they could sell them.  If their intentions were to sell they would have purchased much more given the distance traveled to access these drugs.  Possession is the more appropriate charge here.
Possession of Heroin and Possession of Cocaine are Misdemeanors
There is a big difference between felonies and misdemeanors in Massachusetts. Felonies subject you to a possible state prison sentence.  Misdemeanors do not permit more than house of correction time.  Felonies make obtaining employment more difficulties than do misdemeanor convictions.  Felony drug convictions tell the world that you are a drug dealer.  Most people know that misdemeanors signify a problem with substance use.  No one should ever be convicted for a crime that she did not commit.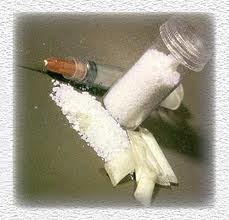 Are Both Defendants on the Hook for the Entire Amount of the Drugs Found?
The answer to this is not necessarily.  Burton gave a statement that may or may not be subject to suppression.  It appears that Jarvis may have said nothing.  Burton's statements are not attributable to Jarvis and vice versa.  So, in actuality, Jarvis might be looking at an acquittal on all drug charges particularly if she kept her mouth shut and had no drugs on her.  Remember, being present alone is not sufficient to sustain a conviction for a crime.
Defending Drug Cases
There is likely more to these cases than what has been reported in the newspapers and on the Internet.  One thing is for sure however.  Both of these women have defenses to the charges they are currently facing.  We defend these cases and if you have a case like this call us now.  We can help you.