During the summer time, when the kids are finally out of school,  many families take the opportunity to spend time together at amusement parks together. One very popular local family fun destination is Canobie Lake Park, located in Salem, New Hampshire. Canobie has a reputation as a safe place where families can indulge in the thrills of roller coasters, enjoy some live entertainment and play carnival-style games.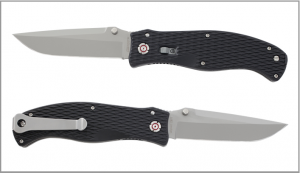 The Lawrence Eagle Tribune reports that a New Hampshire family, seeking entrance to the park, caused a scene when they refused to leave weapons that they were carrying on their persons in their vehicles before entering the park. The Perrys attempted to bring knives through the entrance gates and were denied admission. Members of the family began using loud voices, and one man even began yelling obscenities, which garnered even more attention.
E. Alan Perry, 45; Ashley Perry, 20; Joshua Perry, 23;  Brian Perry, 18 and Damian Perry, 18, were all arrested in the ordeal. The first to be placed under arrest was Joshua Perry, after he started yelling obscenities at the gate. Joshua's arrest agitated the family, and as police tried to subdue Joshua, his father Alan and brother Brian, joined in the struggle against police. The situation became more hostile, and onlookers later told police that other Perry family members jumped on the backs of the police struggling to arrest Joshua, Alan, and Brian. During the scuttle, two police officers were injured. One officer suffered a serious injury to the shoulder, while a second officer suffered some bumps, bruises and a kick to the head by one of the Perry clan. The various family members are charged with felony rioting, resisting arrest, criminal trespass, disorderly conduct, and second-degree assault.
Massachusetts Knife Laws
Under Massachusetts law,  is not illegal to own a knife. This means that you can own any kind of knife, including daggers, stilettos, knives with knuckles or even throwing knives. However, it may be illegal to carry a knife under certain situations. For instance, it is illegal:
To carry, either in the open or under concealment, any daggers, dirks, ballistic knives, double edged knives, knuckle knives and stilettos;
The above identified knives are also not allowed to be carried in the passenger area of a vehicle – they may only be placed in a locked box or trunk;
In situations where you are disturbing the peace or being placed under arrest, it is illegal to carry any weapon or object that can be considered dangerous;
To utilize normal kitchen knives, Swiss army knives or other foldable knives in a way that makes them dangerous, otherwise these types of knives may be carried; and
To take knives into a school
However, the law in Massachusetts places no limitations on those who hold a Class A concealed carry license. This weapons license allows the license holder to carry a wide variety of weapons.
Facing a Weapons Charge? Contact a Massachusetts Weapons Defense Attorney