This past Thursday Stoughton, Massachusetts police detectives received a tip. They learned, probably through an informant that a package containing Oxycodone was going to delivered by mail to someone in Stoughton. An undercover detective pretending to be a postal worker contacted the recipient and arranged to meet with her. A short time later detectives met with Jessica Prato and Chad Graham, both of Miami, Florida. Both were arrested and charged with Trafficking Oxycodone. Police seized the package. It contained nearly one hundred thousand dollars worth of Oxycodone pills.
Read Article:
http://www.enterprisenews.com/news/cops_and_courts/x370074324/Stoughton-police-make-major-oxycodone-bust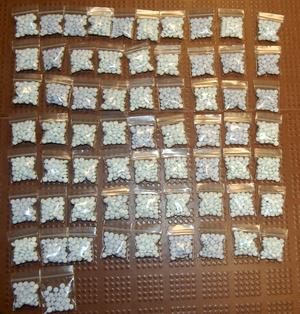 Massachusetts Oxycodone, Oxycontin Trafficking Defense Lawyer
There is a lot about this case that interests me as a Massachusetts Drug Trafficking Defense Lawyer. First, what if anything did the defendants say when they met with the undercover officer. If Prato simply took possession of the package without more then there is no indication that she knew what the package contained. In that case the district attorney will have a difficult time showing criminal intent. Second, how is Graham implicated in criminal activity. If he simply accompanied Prato when she met with the undercover officer the prosecution will have difficulty showing criminal responsibility on his part. Third, what were Prato and Graham doing in Massachusetts. Did they own property here. What is the nature of the address where the package was being sent. What is their connection to that address. Fourth, what information did the informant present to the officers. Will it survive a constitutional challenge from a Motion to Suppress.

Our office is staffed with skilled professionals who are trained to protect your rights. Call us at 617-263-6800 or contact us online. The time to start your defense is now.