Mia Richburg of Boston has been charged with Arson stemming from a fire set to 263 Essex Street in Lynn, Massachusetts this past fall. It is alleged that Richburg called Ernest Taylor, her son's father on September 16, 2009 and learned that he was at work. She and a friend then drove to Lynn and broke into the home. Once inside Richburg lit the bedroom on fire. Richburg was also charged with Breaking and Entering in the Daytime with the Intent to Commit a Felony.
Read Article:
Massachusetts Woman Facing Arson Charges In Essex County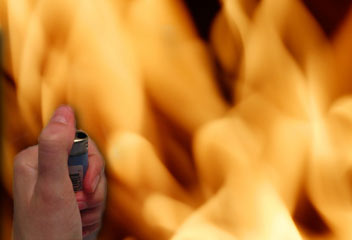 Arson in Massachusetts
Massachusetts General Laws Chapter 266 Section 1 states that anyone who "wilfully and maliciously" sets fire to a home is guilty of Arson. The crime is a felony. It is punishable by up to twenty years on state prison and a fine of up to ten thousand dollars. This article suggests that Richburg's friend provided law enforcement with the information needed to secure an indictment. The article also suggests that Richburg had some form of motive for committing the crime, something that works to her detriment if this case goes to trial. The fact that this case indicted to the Superior Court rather than prosecuted in the district court gives a strong indication that the prosecution is looking for some sort of jail time for this defendant. This case seems like the type of case that a Massachusetts Arson Defense Lawyer might look to plea bargain. Where there is no minimum mandatory sentence the judge will have great discretion in imposing a sentence.

Stephen Neyman is a Massachusetts Criminal Defense Attorney who has defended the accused for over twenty two years. He has successfully defended Arson Cases in Massachusetts. You can reach our office at 617-263-6800 or you can contact us online.